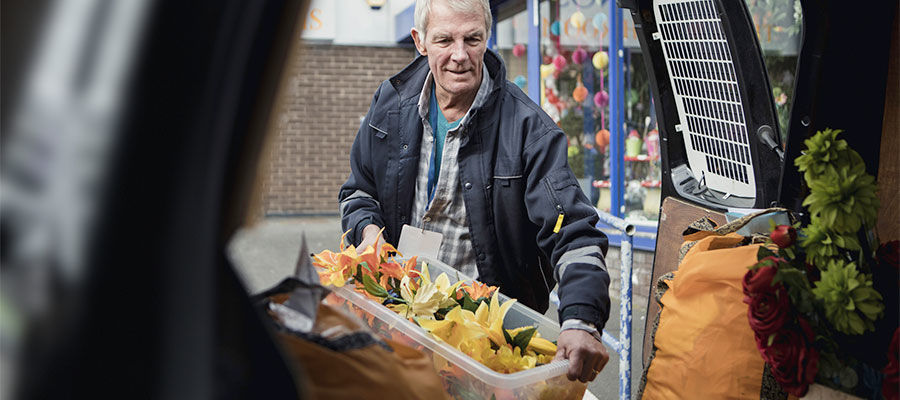 Keep Your Florist Work Truck Cool and Your Flowers Stable
Share
LinkedIn
Facebook
Email
Copy Link
Nothing beats seeing your clients' faces light up when you deliver your arrangements in pristine condition. To do that, it's important to consider the type of work truck and refrigeration systems you purchase for the business. The utility bed you choose for your florist van or truck is just as critical. Here are some of the top vehicles, refrigeration units, accessories, and other hardware to consider when you're looking for your next florist work truck.
Find the floral vehicle that meets demands, such as shelving options and roof height.

With a refrigerator unit, your flowers will remain preserved against the changing weather outside.

Protect your flowers and vehicle resale value with durable floor liners and racks.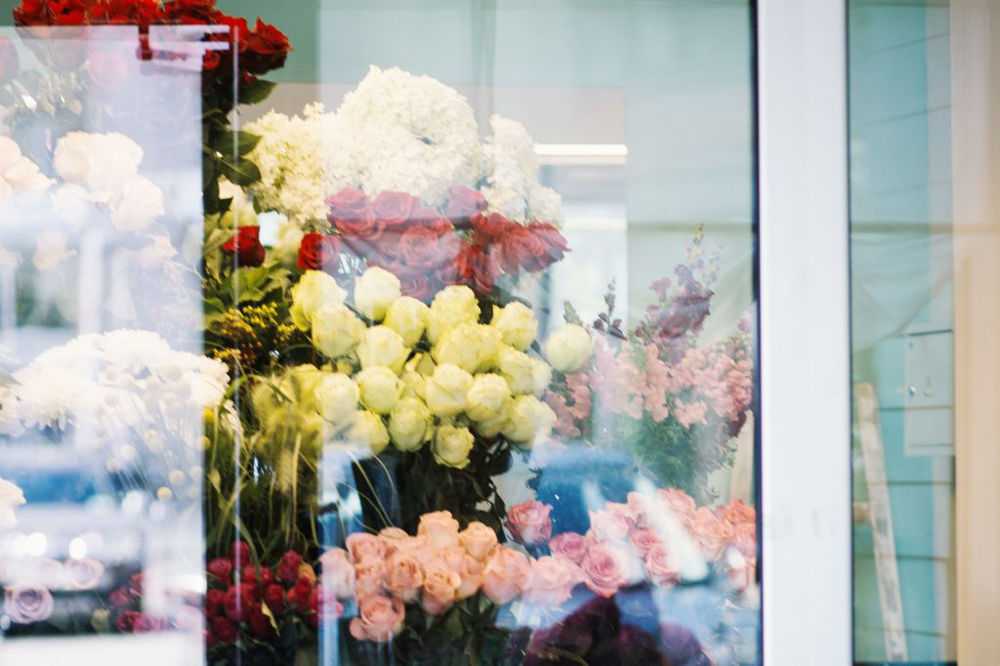 Refrigeration Units for Floral Delivery Vehicles
Keeping your transportation cool can prolong the life of cut flowers. Sub Zero Insulation and Refrigeration Technologies manufactures and outfits florist work trucks with temperature control insulation to keep your flowers comfortably cool even when the temperature outside is fluctuating. Severe changes from cool to warm every time the cargo van's door is opened can wilt the flowers causing them to lose the crisp, fresh look that most clients want to preserve.
The cooling systems are easy to clean, the trucks are outfitted with storage spaces, and most importantly, they maintain your truck or van's temperature even during challenging delivery schedules at the hottest times of the day.
The Cicioni is a commercial vehicle HVAC system that can easily meet the requirements of a busy florist. Cicioni manufactures several options that can fit Ford Transits, Mercedes-Benz Sprinters, RAM ProMasters, and Nissan NVs.
The London, with a cooling capacity of 32,500 BTU
The Vancouver, with a cooling capacity of 32,500 BTU using R134a refrigerant
The OAKLAND, specifically manufactured for the RAM ProMaster City
Carrier also manufactures several florist truck cooling systems. Depending on the size of the cargo space in your florist work truck, you have several refrigeration choices:
The Supra unit was specifically developed for busy delivery schedules where the work truck doors are constantly being opened.
The Iceland is a perfect unit when high cool temperatures are needed. This unit can be operated internally or externally and functions with minimum noise
"The less scratches and dents I have in my truck, the easier it will be to keep a reasonable resale value." - Jill, Flower shop owner
Floor Mats and Flooring in Floral Delivery Vehicles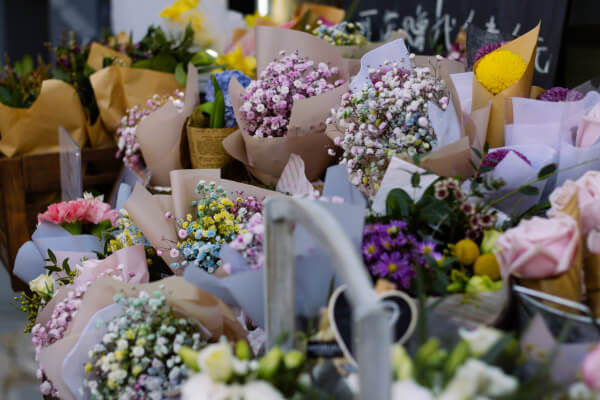 Cargo floor mats and liners are critical when it comes to keeping the work truck's floor protected and stable. Jill, a flower shop owner working out of her garage, says that her truck liner is "durable and maintains her flower pots and racks steady." In her line of business, the bed of her work truck is important, and she said, "the fewer scratches and dents I have in my truck, the easier it will be to keep a reasonable resale value." It's not just keeping the flowers in beautiful shape that's important but also keeping the work truck's bed in good condition.
Consider these liners when you're customizing your flower truck:
The BedRug VanTred Cargo Liner—a waterproof liner that's custom-cut to perfectly fit in the cargo area of your specific florist truck make, model and year.
The AutoMat-Bar Floors—a great non-slip option that has a rugged rubber surface. This liner comes with rear and side sills, which keeps your floors safe from scratches.
Transporting Floral Arrangements
From simple floral delivery stands to wall-to-wall systems, a florist's work truck can be easily outfitted to meet your business's particular needs.
Floral Transport Delivery System and floral cages from Sam's Club are easily accessible to even the most inexperienced flower delivery employees.
Flora Cubes makes a system that consists of a carrier unit with foam inserts. This is especially handy when transporting small potted flower arrangements. Flora Cubes also sells non-slip mats that keep your pots and vases from sliding in the back of your vehicle.
The Seminole Delivery System is preferred by many florists because it's easy to install and can be customized to fit any space, vase or pot size. This is an easy addition for almost any type of florist work truck or van.
Arranging your flower arrangements and pots, protecting the floor of your work van, and keeping the space organized are important factors that contribute to delivering your work in pristine condition and keeping your clients satisfied.
Where to Start When Selecting a Florist Vehicle
There are many great choices available for floral vehicles. As just one place to start, the Ram ProMaster is a classic vehicle that it is easily outfitted to meet the demands of a busy florist's work truck. The high roofoptionis a good choice to accommodate taller flower arrangements and plants, and there are a number of shelving options to safely accommodate smaller floral arrangements.
Whether you only have a couple of vehicles for your family-owned store, or you have a larger fleet to cover more of your metropolitan area, finding the right truck or van, and the upfits to customize it, can make a big difference in the quality of work you deliver.
Published on: August 16, 2019
NEXT ARTICLE
A Florist Compares her Nissan NV200 and Ford Transit Vans