Tree Trimming Trucks with Reliable Roots - Top 5 Work Trucks for Arborists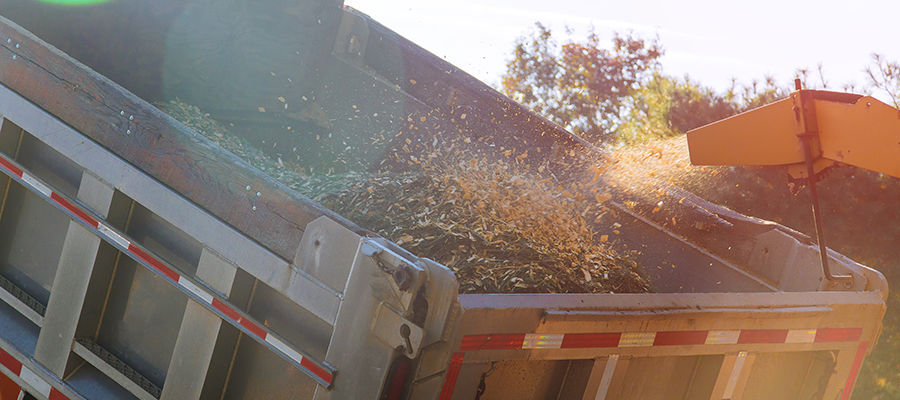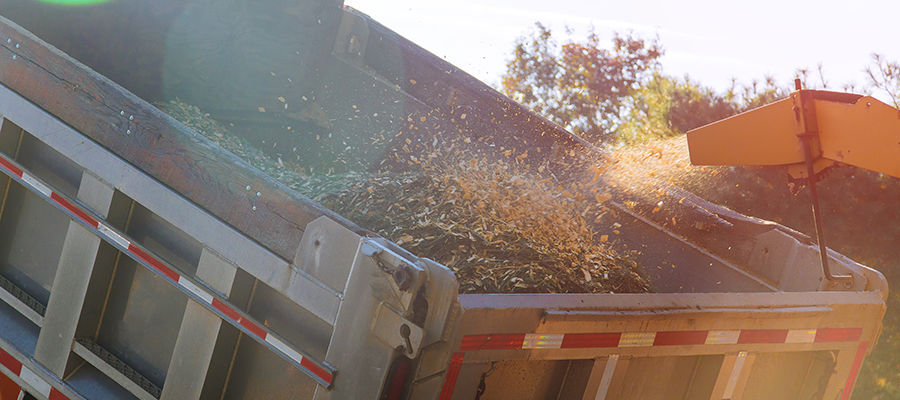 Tree Trimming Trucks with Reliable Roots - Top 5 Work Trucks for Arborists
Share
LinkedIn
Facebook
Email
Copy Link
As members of the tree trimming and arborist industry, you're likely familiar with the widely needed tree trimming work truck types that are required for different jobs. Without a doubt, solid work trucks make for quick, clean, and efficient completion in this line of work. Your work truck fleet requires consideration of capabilities of towing, payload & equipment capacity. We'll go over the most popular five work trucks for the arborist industry.
Chipper Truck
The chipper or forestry truck is a true must-have in any arborist's business. Chipper trucks are most commonly used to contain the resulting chipped byproduct of chipping trees and branches. They feature a steel or aluminum tapered cubed body and are available with a removable roof. This body is similar to a dump body as it tips upward with frame-mounted hydraulic controls, offloading chipped material.
Chipper trucks include a variety of storage compartments along either side of the body. These storage compartments sit directly behind the cab underneath the extruded portion of the chipper body and measure anywhere from 14" to 20" in depth. Most upfitters include a variety of compartment-mounted shelving units that are ideal for ropes and harnesses as well as chainsaws.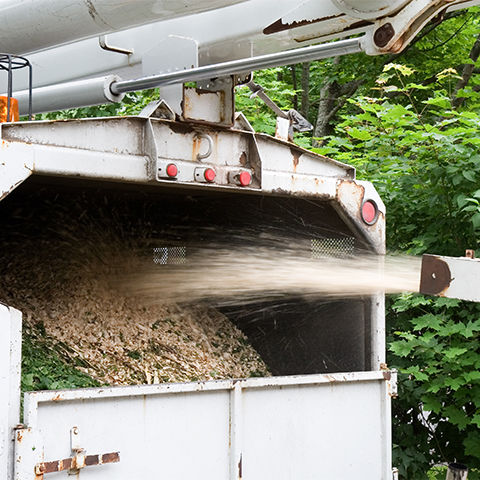 Ford's F-550 Super Cab DRW 4x4 with Knapheide's Standard Chipper Body is a prime example of what an arborist's work truck should look like. This body has a 14 cubic yard capacity and a hoist that can easily handle the chips you throw at it. A unique storage compartment resides within the spacious body, separated from the compartments nearer to the cab. This compartment runs the length of the 147" body providing ample support for longer tools like pruning poles and chainsaw extensions.
Lastly, chipper trucks come in a variety of sizes across the commercial work truck market. Chipper truck dimensions range from 9 to 18' in length with proportional side heights. Arborists and tree trimming businesses frequently order bodies in 12 to 15' lengths as the cubic yardage is appropriate for both the output of chipped materials, as well as its impact on payload capacity.
Boom Truck
Whether looking to expand your tree trimming business or add scale, a boom truck, also called a bucket truck is absolutely essential. Forestry bucket trucks feature a hydraulic boom lift that can reach upwards of 50 feet. Larger jobs may require the safe removal of larger groupings of trees that a boom lift is readily equipped to handle.
In some cases, boom trucks also come mounted on a part bucket, part chipper body.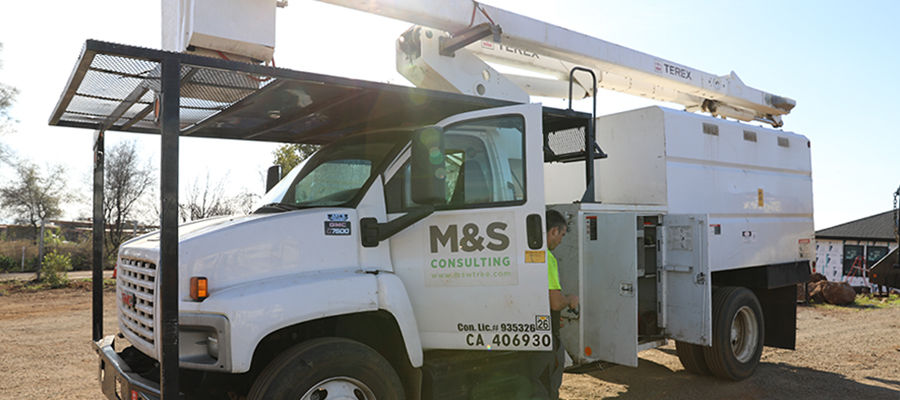 This means that your operator is able to trim down tree limbs from above while your ground crew chips the limbs from below. All in all, jobs become far more efficient with a boom lift. 
Bucket trucks are optimized for urban tree work and make the maneuvering and working aspects far more efficient. By using the boom lift on the bucket truck, your crew is able to access trees closer to houses with reduced risk of damaging your customer's properties. The boom truck opens doors to a much wider workload, and in turn, bigger profits.
Dump Truck
Dump trucks, in their many different sizes and capacities, serve as an essential accompaniment for any arborist outfit seeking all-in-one vehicle coverage for their operation. The dump truck covers all aspects of the tree trimming trade.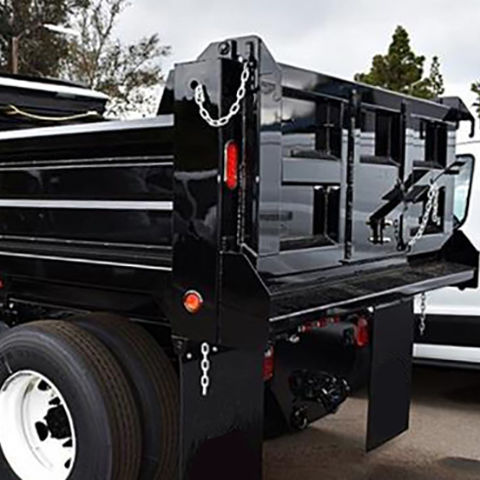 Dump trucks also offer impactful towing capacity support for equipment like trailer-mounted loaders and tow-behind wood chippers. Add to that a high-capacity hoist system providing material offloading support and it's easy to see why the dump truck lines many arborist fleets. 
The dump truck features wide use for arborists due to the many available uses of the cargo area. The dump body open-bed cargo area is optimized for situations where loading longer and bulkier tree parts need to be housed and carried away. 
Pickup Truck 
Pickup trucks support the small details that come with arborist work. Pickup trucks feature a cargo bed capable of supporting a wide variety of tree service equipment. This includes saws, climbing gear, extendable pruning equipment, amongst many other variations.
The pickup truck also comes in handy in transporting the gear required for your fearless climbers as well as the necessary equipment for ground care work. Work-ready pickup trucks come equipped with hefty towing and hauling capacity. Whether your operation requires a loader or chemical application equipment, the pickup truck can easily meet your needs with sturdy steel loading ramps for frame-mounted tank installation.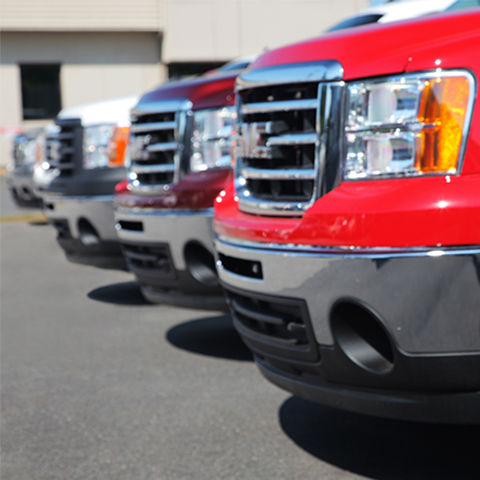 Consider RAM's 3500 Crew Cab DRW 4x4 Pickup. This truck features a hearty payload capacity of 7,680lbs., perfect for hauling all sorts of gear for all of your groundwork applications. In addition, RAM's 3500 also sports an impressive 23,000lbs towing capacity. A towing capacity like this can take on all kinds of tasks. It can easily tow a decked-out trailer equipped with several loaders or pull a full load of waste from a job with no problem.
Box Truck
Box trucks are a utilitarian option for businesses with a scope of work consistent with the phrase "all-encompassing". They feature a roomy cargo area that supports even the most preparatory worker and have the ability to separate the cargo into sections. What's more, the box truck or dry freight van can be kitted out with a variety of interior storage options to do so. In addition to organization, the box truck can also support operating equipment like smaller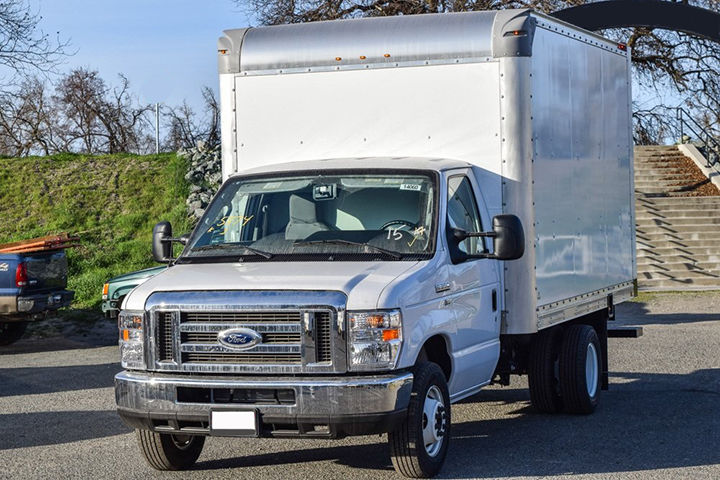 tractors and loaders. If you decide to take this route for your operation, it's critical to maintain a close eye on the payload capacity to account for your tree trimming equipment weight and avoid overloading your vehicle. That said, most box trucks deliver a payload capacity that can readily handle the addition of the ground equipment listed above. 
Consider Izusu's NPR-HD with a dry freight box as an example. The Izusu NPR-XD comes equipped with a powerful diesel-fueled engine and a potent chassis. With a max payload capacity around 9,500lbs, this truck is more than capable of supporting all of your saws, fuel containers, rigging gear, as well as a mini-loader. This box truck is a heavy-hitting hauler, sure to fit right in as a standalone unit or alongside the rest of your arborist fleet.
Published on: February 08, 2019
NEXT ARTICLE
Service and Utility Truck: Convenience and Security in an Organized Package