Vehicle Operator Safety: It's Good Business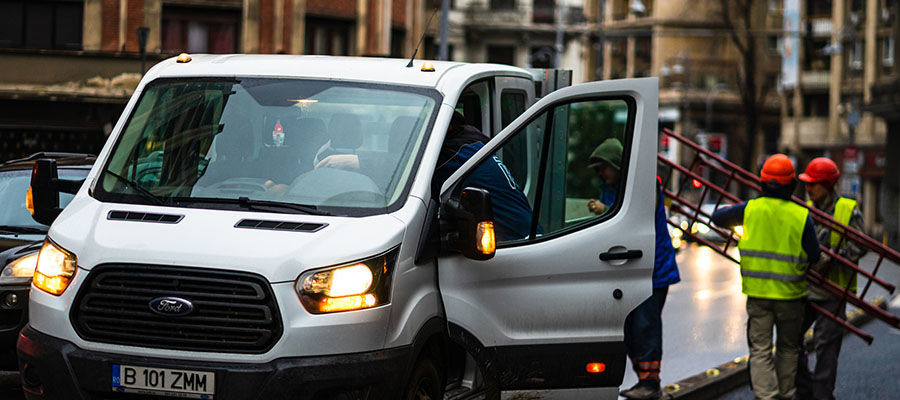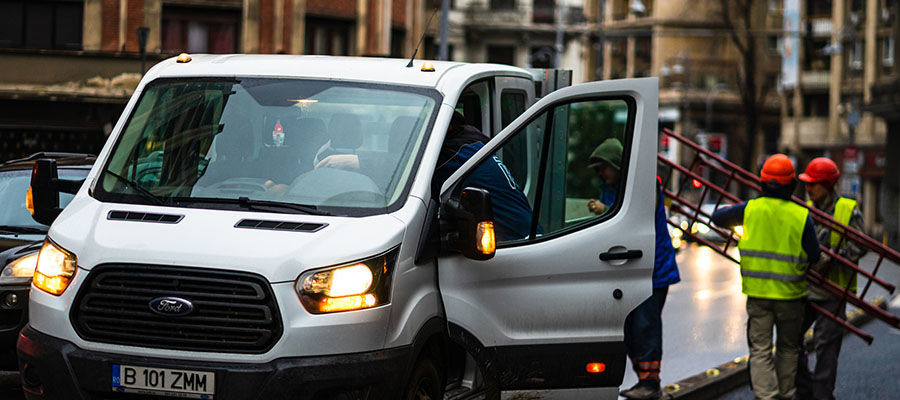 Vehicle Operator Safety: It's Good Business
Share
LinkedIn
Facebook
Email
Copy Link
Safety is a priority in businesses that utilize commercial vehicles, just as it is in most workplaces. It's not only for the sake of your employees' health or OSHA compliance, though—it also makes good business sense. You're more likely to attract and retain great workers, have higher productivity and lower turnover, and see fewer injuries on the job if you make safety a top priority.
The truth about worker safety
Worker injuries can be costly for both employers and employees. According to the National Safety Council, the cost per medically consulted injury in 2021 was $42,000, while the cost per death was $1,340,000. These figures include estimates of wage losses, medical expenses, administrative expenses, and employer costs, but exclude property damage costs except to motor vehicles. Additionally, the Occupational Safety and Health Administration (OSHA) estimates that the total cost of occupational injuries and illnesses in the U.S. was $4.2 trillion in 2019. This includes spending on health care, lost work productivity, and estimates of cost for lost quality of life and lives lost.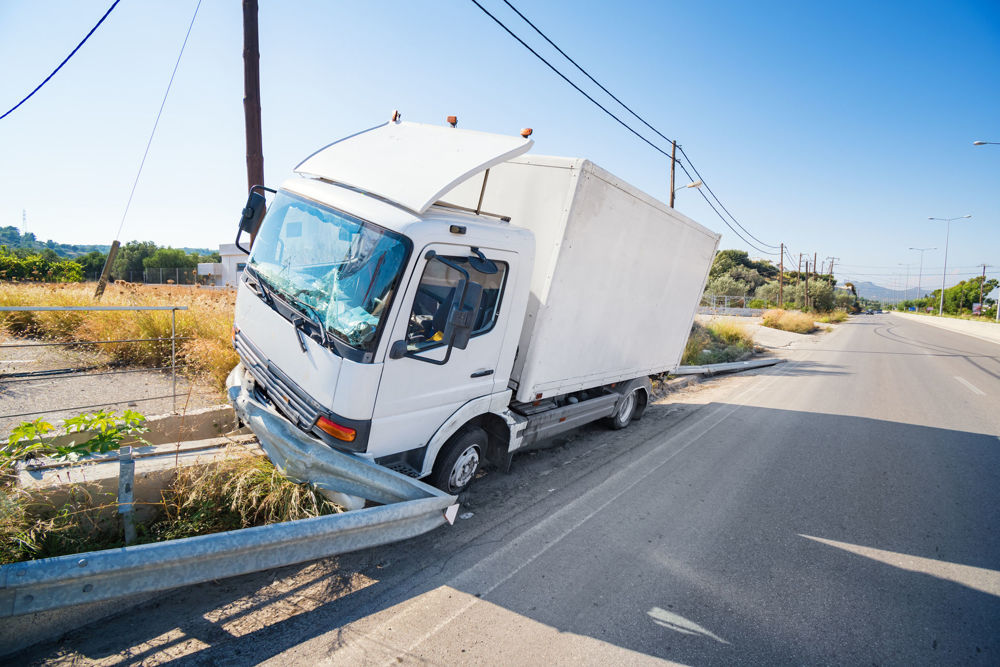 People are your most important assets
Although your work trucks and vans are essential, so are your drivers. You can't do business without operators. Employees are the lifeblood of your company. They're the ones who make your business what it is, so it's crucial to keep them safe by providing them with the right training and equipment.
From your employees' perspective, a safe workplace is a better place to work. When employees see that you value their safety, they are happier, more productive, and more loyal. They're also less likely to leave the company and more likely to be promoted, all of which also happens to be in your company's best interest.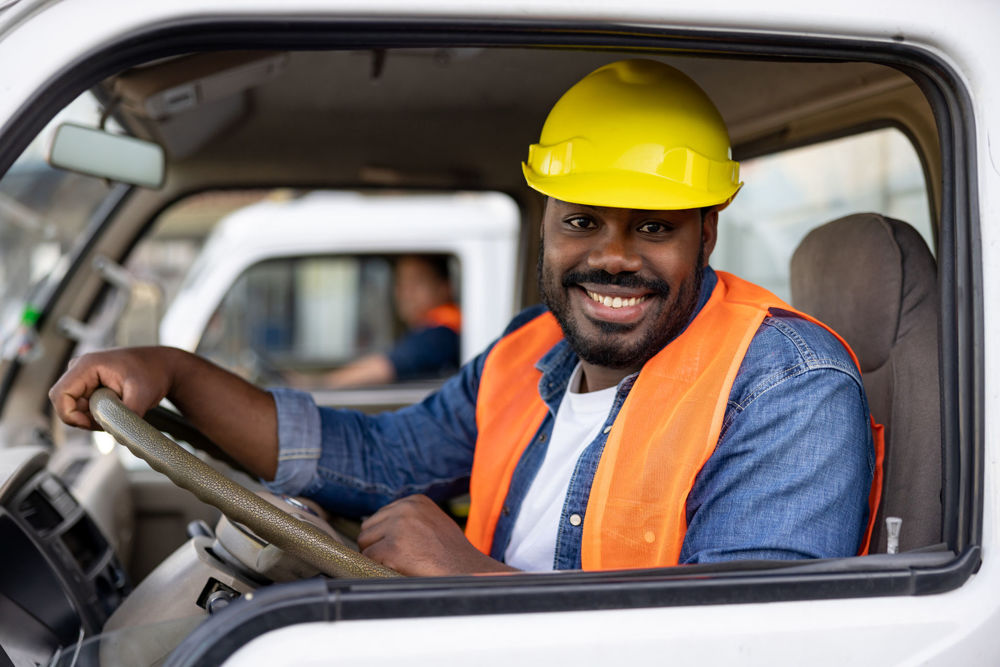 A safer workplace is better for the bottom line
Safety training and equipment can save money in many ways:
Insurance premiums

. When your employees have the proper training and equipment, they'll be less likely to get injured on the job and file insurance claims. As a result, your business will pay lower premiums, reducing operating costs.

Healthcare costs

. A safer workplace also means fewer workers' compensation claims, which translates into lower healthcare expenses overall.

A safe workplace can help you attract and retain employees. In addition to being a legal requirement, a safe workplace can help you attract and retain employees. A

report from ScienceDirect

states that, "Employee safety climate perceptions were linked to job satisfaction and engagement." Shabby equipment lacking safety features makes it obvious to employees that their safety is not a high priority in your company. Employee turnover is sometimes linked to negative safety issues and has many associated costs. Whether cash or time, hiring may include paying an HR agency, posting job ads, candidate interviews, conducting background checks, salary negotiations, and orientation, not to mention the loss of profitable man-hours during the transition when you do hire a replacement.
Safety training is foundational
Safety training is vital to all workers, especially for those operating work trucks and vans, possibly upfitted with equipment that can cause severe injury or death. It benefits all organizations to do their best to create effective training strategies. Consider these three tips:
Be as visual as possible

- Pictures, videos, and demonstrations in training events can dramatically increase employee engagement compared to a spoken-only or text-based presentation.

Provide a variety of learning styles

– Some people may prefer to read, while others may want to see and do. The most effective training sessions will include multiple touch points, each one reinforcing the overall message or specific points. Incorporate hands-on experiences whenever possible; remember the old adage, "If I hear it, I'll forget it. If I read it, I'm more likely to remember it. But if I do it, I'll know it."

Don't forget your audience

– Keep your training relevant to your workers' job duties and knowledge level. Yes, all employees benefit from safety training, but there will be times when a more senior employee will need something more in-depth while the entry-level employee needs something more basic.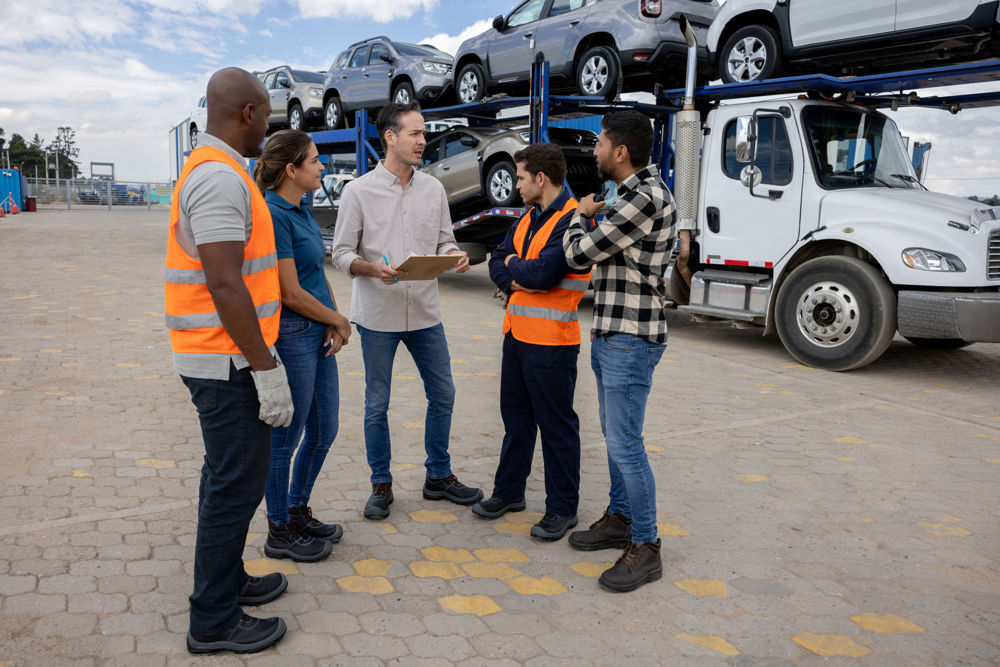 Equipping your fleet for employee safety
Although some commercial vehicles are highly specialized, some aspects of operation are common to most applications. Over the course of years, your employees will perform some tasks hundreds of times. The more often a task is repeated, the odds of acute injury increase. The same goes for repetitive strain injuries as well. Training can help your employees use correct techniques on the job, but there are also areas where installing safety features on your vehicles will mitigate the chance of injury. For instance:
Rooftop storage - Rooftop racks for ladders are common for many vocations. Although it is a convenient use of a vehicle's space, still, reaching up and maneuvering objects from overhead also elevates the risk of injury to your employees. Solutions like ProLift™ from Adrian Steel help reduce back and shoulder injuries from loading and unloading ladders etc. The ProLift uses mechanical advantages and spring assist struts to raise and lower ladders, eliminating the need to climb on bumpers and tires to reach cargo on the roof of a vehicle.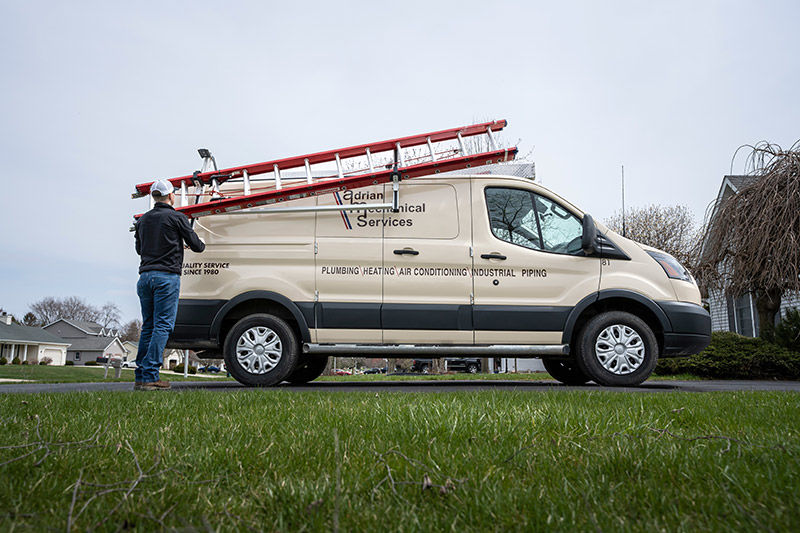 Vehicle safety steps - Commercial vehicles need safety steps to prevent slip-induced injuries caused by wet or icy surfaces. Safety steps also reduce the height of the step in and out of the truck or van, allowing for safer entering and exiting.
Grab handles - Grab handles on each side of a vehicle's entry/exit points provide additional support when accessing tools, equipment, or cab. In conjunction with safety steps, vehicle grab handles offer effective prevention against slips and fatigue.
Cab partitions - Business owners and fleet managers should consider cab partitions for their commercial vans. In the event of sudden maneuvers or an accident, partitions will protect the driver from flying objects.
Conclusion
As you can see, safety is not just a good idea; it's smart. Any measures or initiatives taken are investments in your company's productivity, profitability, and, most importantly, the safety of your number one asset—your employees.
Published on: April 19, 2023
NEXT ARTICLE
Built to Last: How To Prep Your Work Truck for Resale