Utility Vans – The Hammer or the One Who Swings It?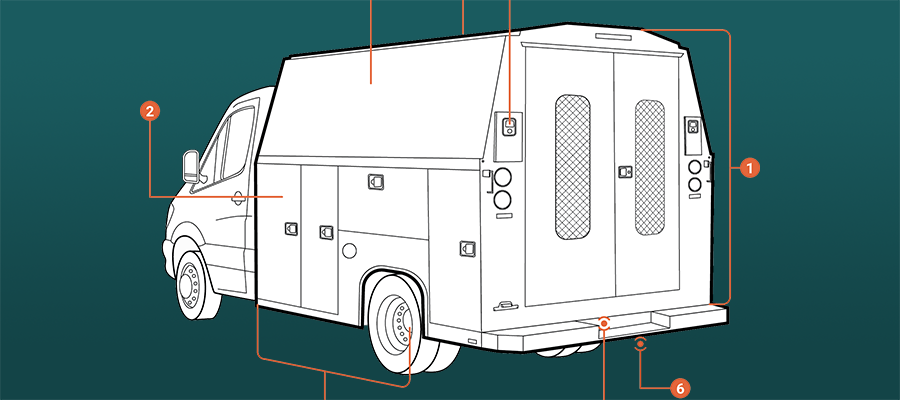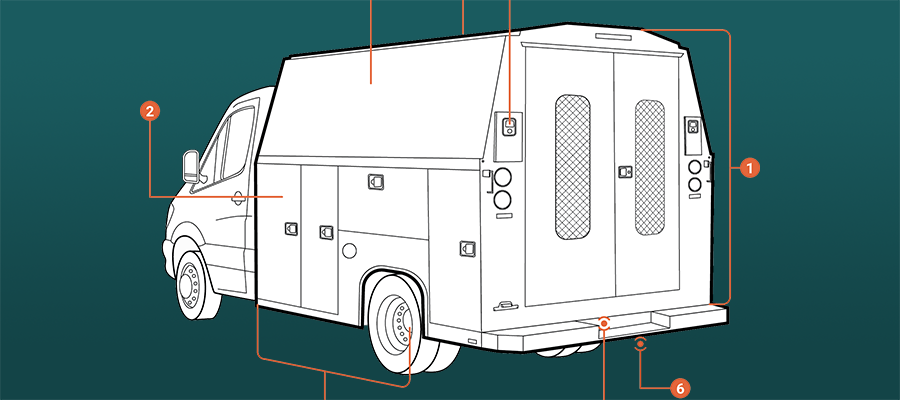 Utility Vans – The Hammer or the One Who Swings It?
Share
LinkedIn
Facebook
Email
Copy Link
In today's competitive commercial marketplace, you simply can't afford to miss the opportunity in the optimized organization and compelling productivity that is delivered by the utility van. What starts as a blank canvas cutaway van quickly converts into a comprehensive package, with the utility van's vast array of compartments, utility racks, conduit chutes, and towing capacities. Featuring multiple options in roof height and vehicle length, the utility van is certain to outwork your highest expectations and boost efficiency within your operation.
Roof Height
The utility van offers more than a fair price, with its spacious interior highlighted by a roomy interior height. Most common utility vans feature cargo roof heights ranging from 62" to 90" on the exterior and support a variety of configurations, always ensuring that customized organization is a focus, not an afterthought.
The interior clearance heights of utility vans will vary by body manufacturer but often range from 45" (on the compact side) to 76", for "standing room only" models.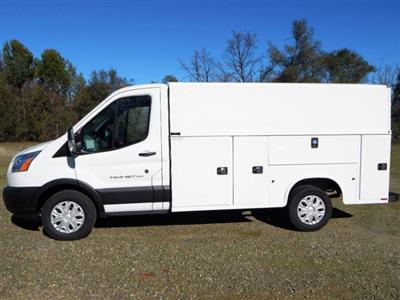 Compartments
The utility van serves well beyond just its storage offerings, with a select offering of deep, weather-proof storage compartments.
The utility van storage compartments support a wide range of materials. From hand tools to power tools, and from bulky containers to wire spools, the utility van has you covered. In addition to multiple compartment arrangements, the utility van features optional compartment storage shelves, working to further assert the sense of organization in productivity. Enclosed with a series of weather-proof hinges and seals, and even further protected by individual locks on each compartment door, the utility van proves itself with its optimized storage arrangements that keep you working.
Conduit Chute
While the compartments lining the sides of the utility van maintain logical storage in focused use, conduit chutes mounted on either side of the van's doors support and protect lengthier materials. The conduit chute (or a series of them) is a hollow steel or aluminum cabinet secured by a compartment door and locking system. Capable of holding a host of piping, conduit, steel lengths, and more, the conduit chute is a welcome accessory amongst proactive and methodical tradesmen from all walks of life.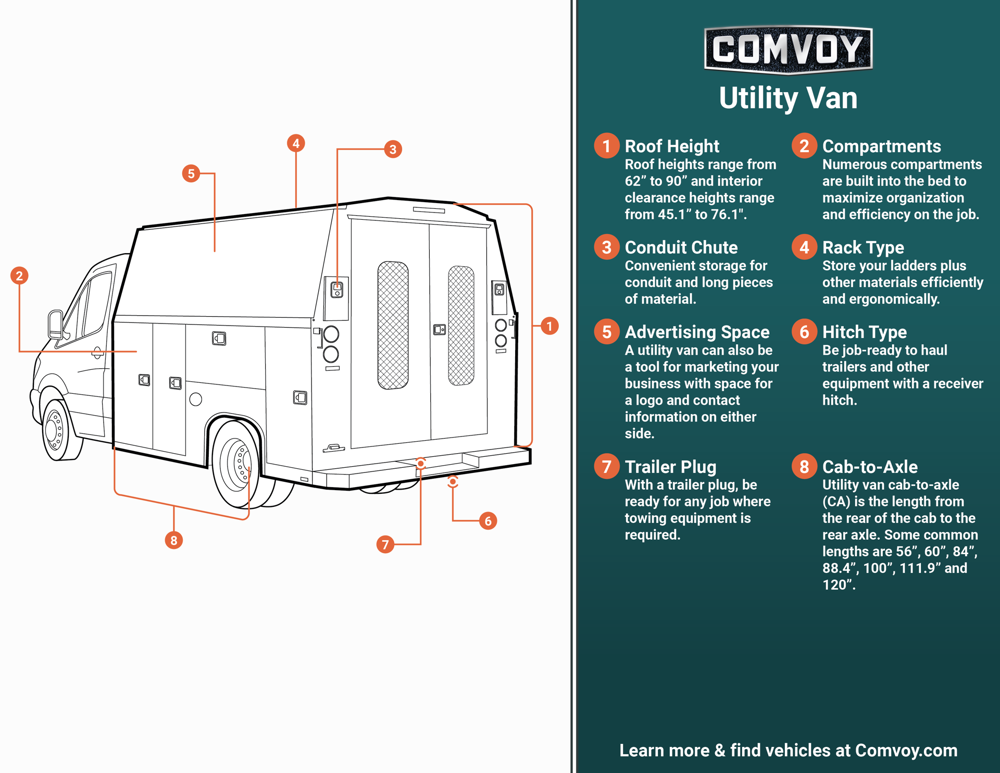 Click Here for More Information
Rack Type
In applications where ladder-work, both short and tall, is the norm, adding a ladder or utility rack to the roof of your vehicle can support your required equipment without obstructing interior cargo space. These racks are constructed from solid steel or aluminum and fasten in a series of four or more cross-roof frames. Once installed, ladder and utility racks can support an array of ladders and other lengthy materials and offer an efficient staging area on top of the cargo hold. Featuring a series of pre-installed security straps, while at the same time welcoming ratchet straps of all kinds, ladder and utility racks keep your operation free from interruption and "last-minute organization" building up over time.
Advertising Space
The utility van features callout space for business and contact information, to define your business' image to passersby. And not only is branding with informative decals cost-effective, but it also offers a continuous return in engaging with potential customers. Adding a figurative "contact us" page to your vehicle converts your utility van into a mobile advertisement which, subtly, never stops selling. Inform your customers with a showcase of what you offer, and then let your mission and your team do the rest.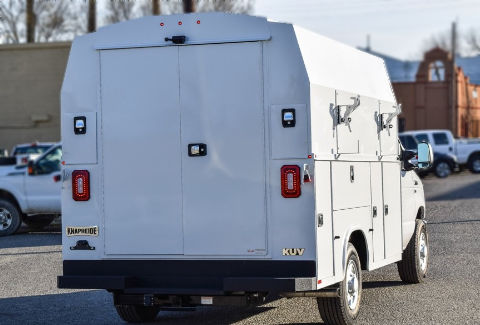 Hitch Type
The receiver hitch installs behind the rear axle and below the cargo area on the utility van, perfect for quick connections to multiple trailer models. Offering support for trailers sporting D-ring, ball-style, and pin and clip-style mounts, a utility van that is furnished with a receiver hitch poses a true challenge to other commercial vehicles and their respective utility.
Trailer Plug
The trailer plug provides your team with an easy connection between trailer signaling lights and your vehicle's electrical system. Once connected, your vehicle becomes a controller for the trailer's braking and signaling lights and ensures that both your vehicle and the trailer signal turns and stops in sync. And when traffic conditions are making even the most veteran members of your team wary, a trailer plug can announce your vehicle's presence in poor-vis and high-traffic conditions, resulting in increased driver confidence and a prepared nature across the board.
Cab-to-Axle
The cab-to-axle length is defined as "the distance between the rearmost section of the cab's exterior and the rearmost axle". Though simple in definition, the cab-to-axle length is a key measurement that upfitters use during the body fitment process and is standardized across a few common lengths. These CA lengths include 56", 60", 84", 88.4", 100", 111.9", and 120". Be sure to reference your cab-to-axle length and ensure that your particular model will support the body before purchase.
Published on: January 04, 2019
NEXT ARTICLE
Service and Utility Truck: Convenience and Security in an Organized Package