Truck Storage: Toolboxes, Equipment Storage, Shelving and More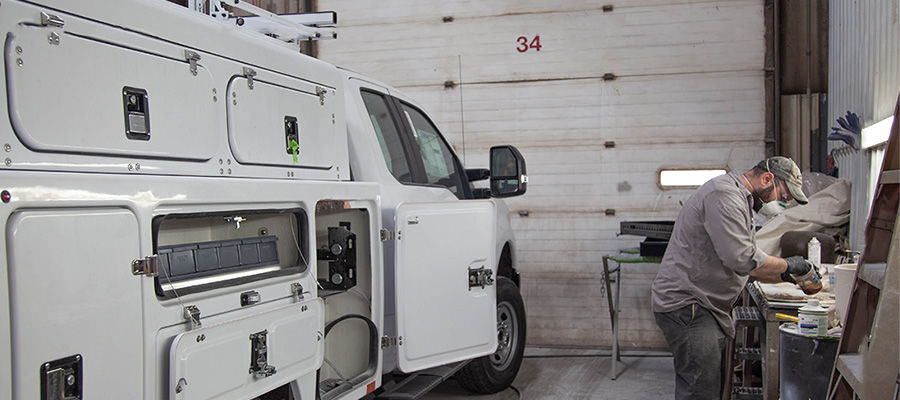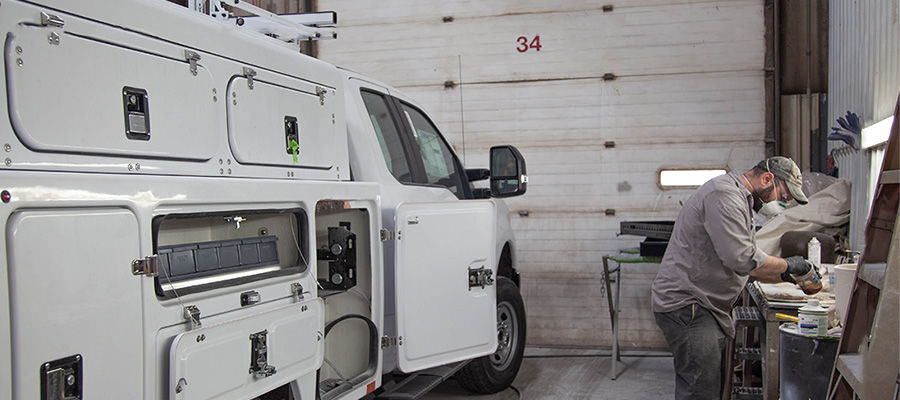 Truck Storage: Toolboxes, Equipment Storage, Shelving and More
Share
LinkedIn
Facebook
Email
Copy Link
One of the best parts of investing in a work truck is figuring out ways to make it work best for you. Through upfitting, you can configure your truck to help you become more efficient and better organized, all while easing bodily strain and ensuring ideal working conditions.
There are plenty of ways you can organize your truck to safely store your equipment and tools while making sure everything is easily accessible and stays in place during transportation. 

The experts at Monroe Truck Equipment put together this list of storage options to consider when upfitting your work truck. 

Tool Storage 
Crossbed Tool Boxes 
These bulky tool boxes are a great way to keep your tools safe and accessible through prolonged exposure to the elements.  These boxes are designed to cross the entirety of your truck bed and are manufactured in various heights and widths. They are lockable and easy to use so you can quickly spot and grab the tools you need at any given time. 
Side Tool Compartments
If you tend to return to your truck often to grab new equipment or switch out tools, you may want to consider side tool compartments. These storage options allow you to access your belongings without having to get into the cab or the truck bed. Designed for quick access, this option is popular in our service bodies and among a variety of industries.

Decked Drawers
Decked drawers are a great way to stay organized, even if you're currently hauling a truck full of materials. These pull out deck drawers can quickly organize a variety of equipment and tools. They can be designed to utilize the entire area of your work truck so there's no loss of usable space. They are also incredibly durable, so you can load right on top of them without losing access to your belongings. 
Underbody Toolboxes
Underbody toolboxes are another great option for quick access and safe storing. They allow for tools to remain organized and secure and are built with either steel, stainless steel or aluminum to protect your belongings.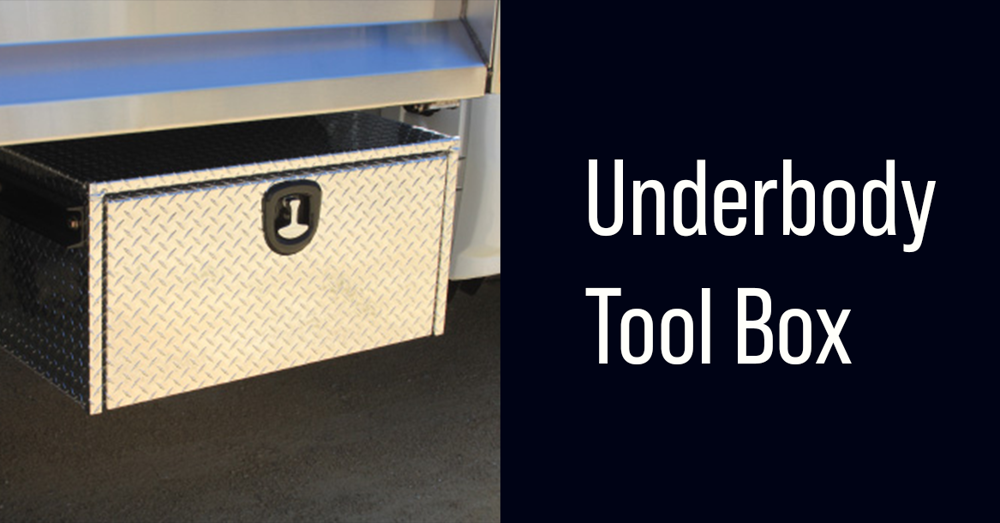 Drop Down Ladder Rack
Drop down ladder racks are designed to be ergonomically sound. They ensure easy loading and unloading, even on top of your truck. The overhead storage keeps large equipment up and out of the way so you can keep your truck bed free for other storage or hauling. Over-bed ladder racks are a common option to safely secure your ladder while being strategic about how to organize your truck's belongings. 
Shelving 
If you have a lot of small items to store, you may consider adding customizable shelves. Individual shelves can be adjusted so you can make sure your shelves are designed to safely store your specific tools, even if you change them out over time. These shelves can make use of otherwise hard to utilize space in your work truck. Shelving with doors and partitions provide dedicated space for your equipment and tools, and prevent a lot of movement when driving. 
Storage Sized for Niche Equipment
If you have bulky or odd-sized equipment that needs to be safely stored during transport, you may want to consider custom storage shelving or containers. Storage can be made to hold particular items, like vacuum pumps, chop saws, air compressors and other bulky equipment, to ensure safety and easy access. Look for nitrogen gas strut door holders for storage doors and hinged panels. This helps users easily raise panels and keep them open without assistance. Most importantly, it prevents fingers and hands from being slammed in doors or hinges when closing. 
Magnetized Strips
Magnetized strips are another great option for quick access and identification. They can be installed on the walls of your truck or even on the side of a tool box or drawer. 
Upfit for Efficiency
Making wise investments when upfitting your work truck can ensure long term value when investing in your truck. When considering how long your equipment will last, the variety of services you can offer, and the ease of use over time, long term value can be truly built into your truck.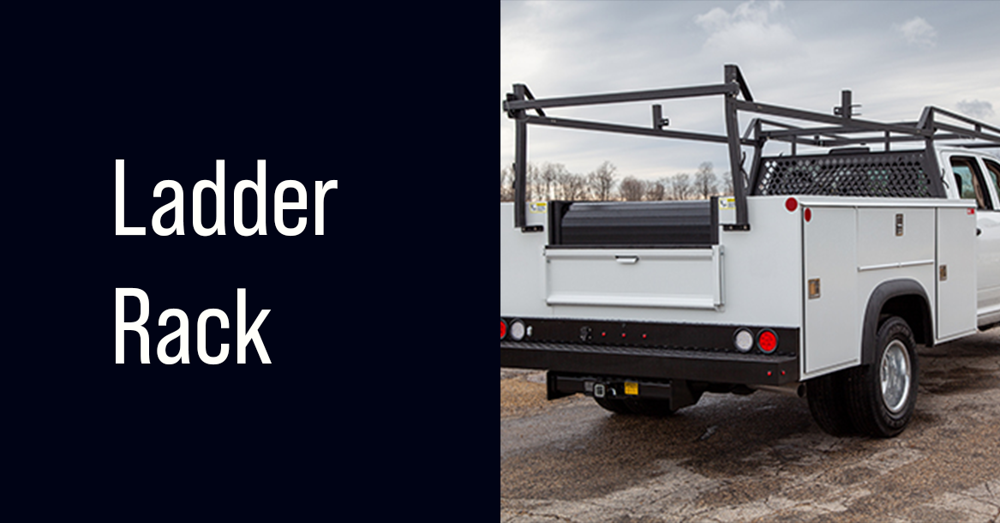 To learn more about how to get the most value of your investment, contact the Monroe Truck Equipment team.
Disclaimer: This article is paid content written by Jim Smith for Monroe Truck Equipment and affiliates. The opinions may not be that of Comvoy.com.
Jim Smith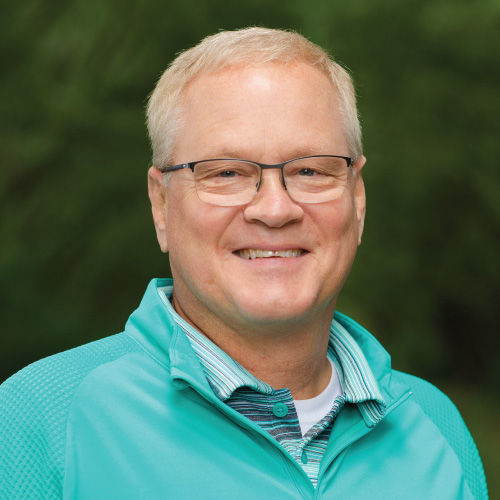 Jim Smith is Director of Sales of the Commercial Division at Monroe Truck Equipment. He has spent over 30 years developing Monroe Truck Equipment into one of the nation's leading truck equipment and trailer manufacturers and upfitters. Jim drives the development of true partnerships with Monroe customers, and provides clarity for the sales team and assists them in providing unrivaled expertise and best-in-class customer support.
Published on: June 08, 2022
NEXT ARTICLE
Choosing the Best Fleet Management Software: Reviews & Prices