Truck Driver Salaries: How Much Do Truck Drivers Make on Average?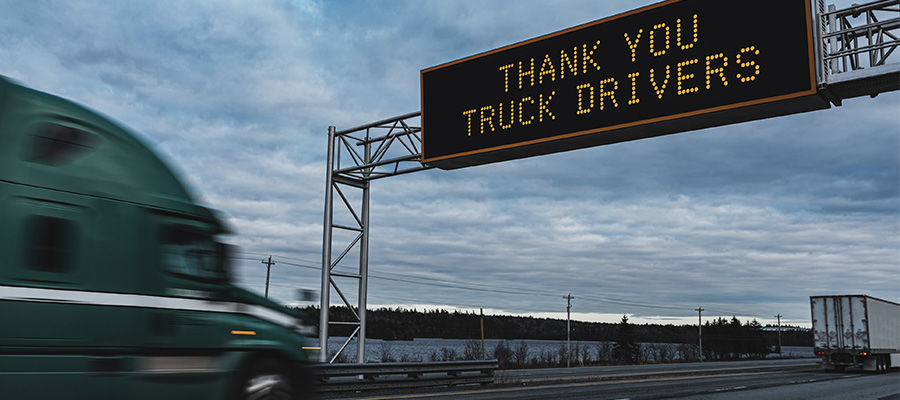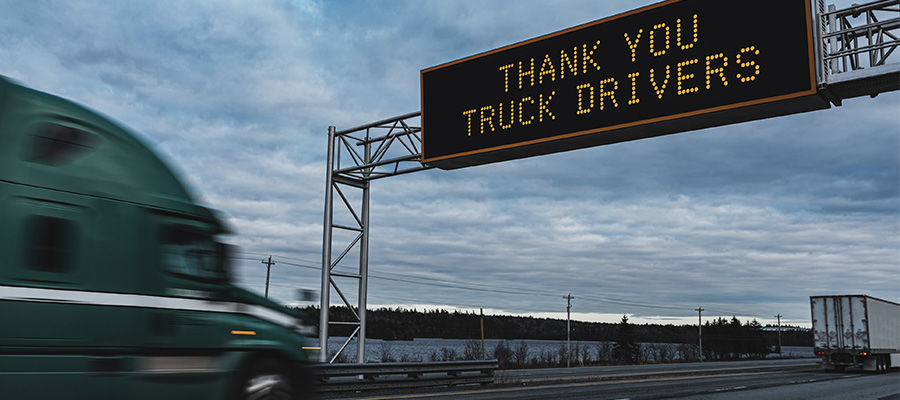 Truck Driver Salaries: How Much Do Truck Drivers Make on Average?
Share
LinkedIn
Facebook
Email
Copy Link
Many people dream of truck driving as a job. It's an excellent way to make a living, but not all driving jobs are the same. Some are more lucrative than others, and some are more enjoyable. If you're considering this line of work, you should know the different options and types of jobs available to you. In addition, there are also some good reasons why one type of job might be better than the others. So, what are the best truck driver jobs? Let's check the options out.
Company Drivers
Many truckers begin their career as company drivers. These jobs involve hauling shipments all over the country, state, or county for a single company. As a result, you'll generally be running on a set route, which can get boring if it's the same every day. A company driver is also more likely to be away from home for weeks at a time, but the compensation is typically excellent.
One of the main  benefits of company drivers is that there is usually the opportunity to advance. For example, if you put in enough time and work with a large company, there will likely be an opening to become a dispatcher or fleet manager. This position offers more stability, but it also means that you'll no longer be driving on the road. Instead, your job will be managing other drivers.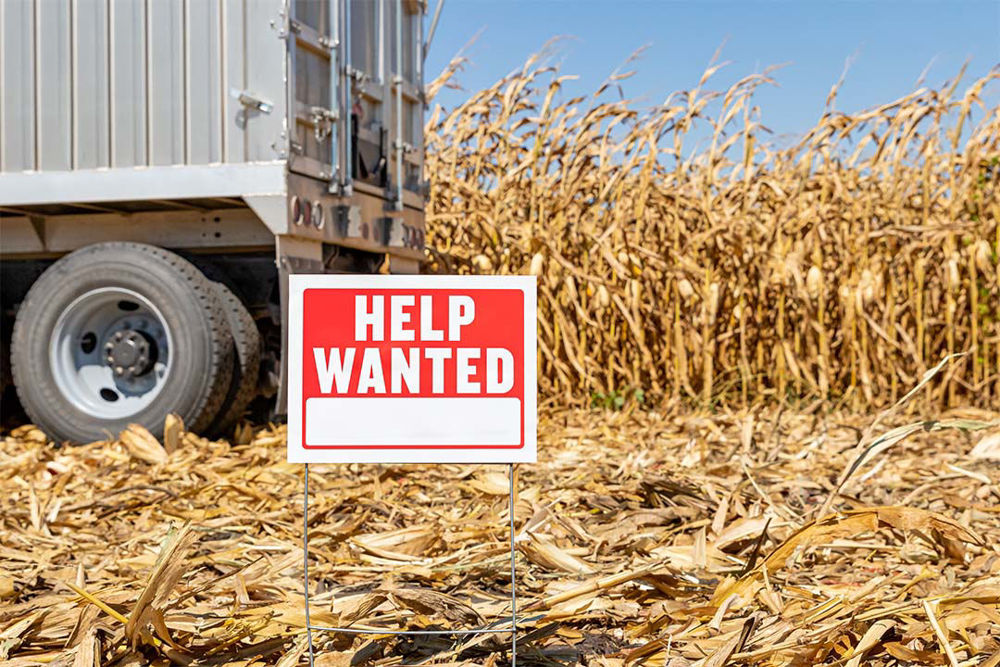 Owner-Operators
Owner-operators are experienced drivers who've elected to take over their own business. This means they'll  buy the truck, pay for everything associated with running the truck and hire employees. Of course, the tradeoff for this is that most drivers will earn less with the same amount of work put in. However, some like having autonomy and working on their own schedule better than getting paid a higher salary.
Some benefits of becoming an owner-operator typically include: 
You'll get higher income without being limited by mile or time at a company 

Choose your truck

with all the bells and whistles you want 

Freedom to personalize your truck with 

decals and upgrades

You can choose when you work, who you work with, and what types of cargo you transport

Take time off when you want
The Best Truck Driving Jobs
Regardless of your direction in becoming a company driver or owner-operator, the opportunities will be similar. So, let's look at the jobs and routes you can plan on taking.
Refrigerated Haulers

This truck transports products in temperature-controlled trailers since many of the goods transported via truck must be kept at a specific temperature. This includes everything from food to medical products. Professionals that transport refrigerated freight, also known as reefer drivers, must know how to set the truck temperature, check it regularly and properly store items for optimal refrigeration and temperature maintenance.
Flatbed Haulers

Flatbed trucks are open-sided, and cargo needs to be secured differently than in a typical trailer. You'll need a thorough knowledge of what you're transporting and how best to tie down the cargo. So this job often comes with a higher pay level. While driving a flatbed truck, you may transport vehicles, odd-shaped items, military equipment, and oversize freight.
Tanker Haulers

This is one of the most dangerous and in-demand jobs in trucking. Since driving a tanker truck is complicated, drivers are always in high demand. Special knowledge and skill are needed to drive the truck since the liquid is constantly moving, but the driver must also know how to respond to and handle emergencies. In addition, this type of job may involve transporting hazardous or non-hazardous liquids, depending on the needs of your trucking company or client.
Dry Van Haulers

This is a common nickname for rectangular trailers hauled by Class 8 trucks, also called semi-trucks. Most professional truck drivers will start their company driver careers transporting these dry, easily transportable products packaged on pallets. "Dry Van" drivers are generally not required to unload or load the goods they're transporting. 
Freight Haulers

Although generally using the same type of truck and trailer as a dry hauler, freight haulers can also haul hazardous material, liquid, and oversized cargo that a dry hauler isn't licensed to carry.
LTL Haulers

LTLs, or "Less than Truckloads," are popular since they can transport dry goods and drive smaller and more localized loads. Drivers for LTL are generally required to load and unload their shipments. As a result, LTL drivers will typically be paid less money per load but can make up for it by taking more loads per day.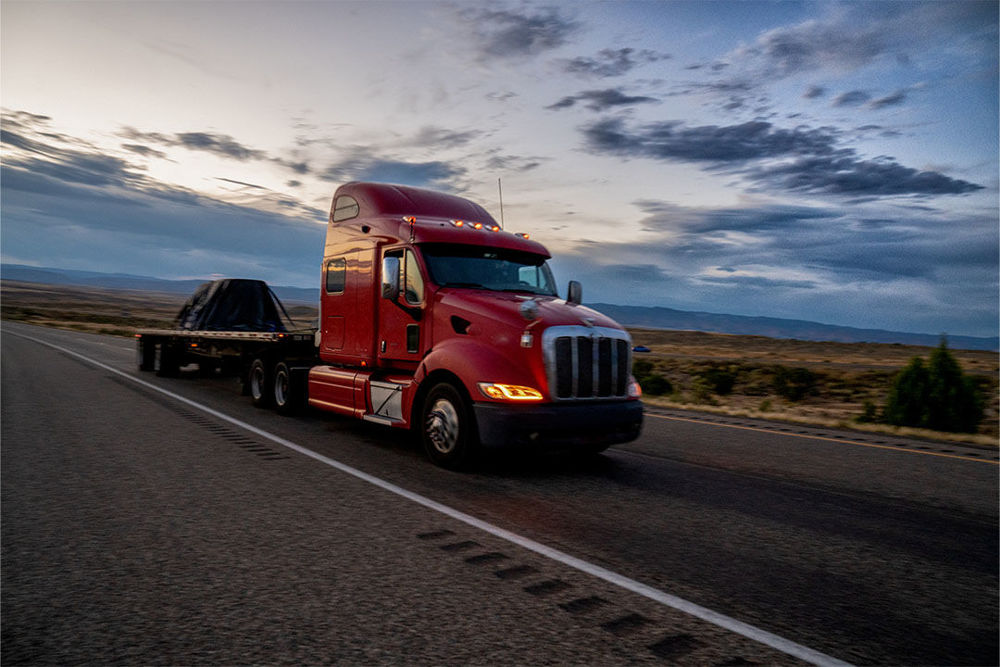 Truck Driving Job Routes
Whether you're a company driver or owner-operator, there are four main route options you could choose to take. These types of trucking jobs include: 
Over-the-road (OTR) Routes

OTR drivers can travel across 48 states, Canada, and Mexico, depending on the company. These drivers usually go for 2-4 weeks and travel farther than local, dedicated, and regional route drivers. This position most often requires at least 60 months of truck driving experience.
Local Routes

Having a local route means being home almost every day. Local routes often stick to a single community or county and have limited distances of 150 miles a day or less.
Dedicated Routes

These routes are often available for single customers or companies. As a result, you have the opportunity to develop relationships with the same customers and know what to expect at each location.
Regional Routes

Unlike local drivers, regional drivers run over a specific area like the Midwest, Southeast, or Southwest. Depending on the company they haul for and the region they cover, they are typically out several days or weeks.
How Much Do Truck Drivers Make on Average?
How much does a Truck Driver make? As of January 2021, the national average salary for a truck driver is $57,985 in the United States. But that's an average across the entire trucking industry. You can find more than one option on the type of hauling you can do, and each one comes with its own average truck driver salary. Let's check out a few areas and potential income.
Refrigerator Driver Salary Average
The  national average is $58,748/year
Requires special skills
Flatbed Hauler Driver Salary Average
The  national average is $54,348/year
Hauls large freight on a flatbed trailer
Tanker Hauler Driver Salary Average
The  national average is $81,341/year
Requires special skills, licensing, and training
Freight Hauler Driver Salary Average
The  national average is $64,210/year
Similar to a Dry Hauler but can transport hazmat and wet goods
As you look through the possibilities on sites like  Indeed,  Zip Recruiter, and  Glassdoor, you'll notice that salaries vary greatly depending on the state. After graduating from truck driving school, you may have to move if you're looking to maximize your starting income.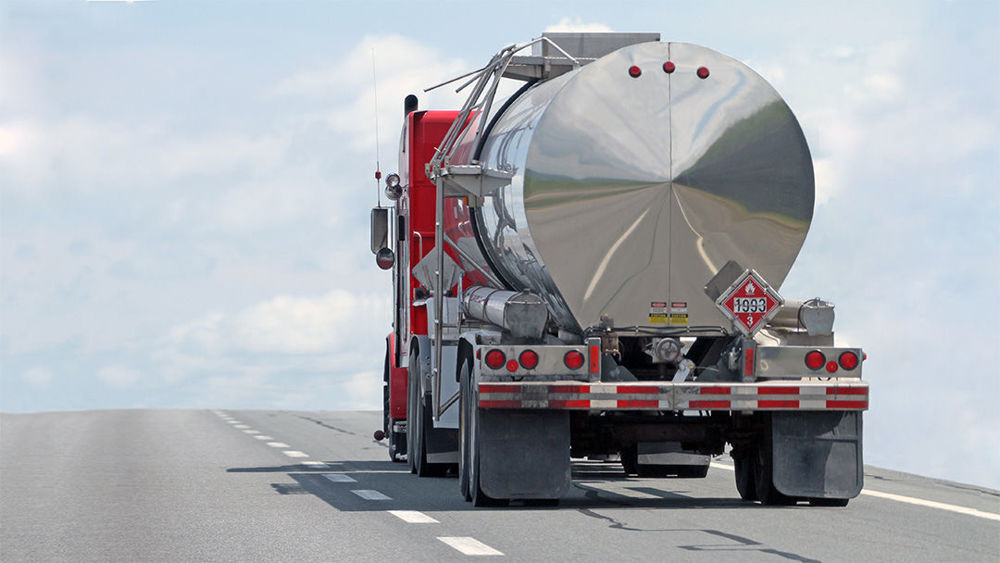 What Can Affect Truck Drivers' Income?
Although many external and uncontrolled situations affect a truck driver's income, the most favorable situation you can control is to increase your types of CDL endorsements.
Commercial truck driving licenses are divided into three classes: A, B, or C. These classes determine how much weight you can haul and other specifics such as whether you can haul hazardous materials. However, endorsements are much more than regulations, and they also expand your opportunities. 
So, which endorsements should you get? You should get all of them because new jobs open regularly, and endorsements allow you more opportunities for jobs that will also enhance your career. In addition, more endorsements mean more experience and more money.
Types of Endorsements for CDL Jobs
There are many endorsements you can get, but ones that affect CDL jobs include:
Endorsement T: Double or triple trailers – Although only a few states allow triple trailers, passing this knowledge test will allow you to tow double and triple trailers. 

Endorsement P: Passenger vehicles – This endorsement is required if you're driving a municipal bus or shuttle bus holding 15 passengers or more (a number that varies by state). 

Endorsement N: Tank vehicles – This is required if you're transporting liquid or liquid gas in a permanently mounted tank trailer. The amount of liquid requiring an endorsement varies by state.

Endorsement S: School bus driving – If you're driving a school bus, you need this endorsement even if you have a passenger vehicle endorsement. 

Endorsement H: Hazardous materials - If hazardous materials of any kind are being transported, the driver must have an H endorsement. The HazMat endorsement is one of the most challenging endorsements to get.

Endorsement X: Tank vehicles and hazardous materials combination - You must also have this endorsement if you intend to haul hazardous liquid materials in a tanker. 
As you receive each endorsement, you'll be available for more jobs. Endorsements, for the most part, are affordable. However, they'll require knowledge testing, and many include a road test. 
For H and X endorsements, you should note that they require an initial written test, background check, and two-year recertification cycles. Additionally, although they exponentially increase the value of your CDL, tanker trucks and hazardous material transportation are among the most dangerous jobs in trucking. 
Other Factors Affecting Truck Driver Salaries
Most drivers will get paid by the mile. So, you'll make money while you're moving but not while waiting for things like loading or unloading delays. Other things that will affect your income are:
Sitting in traffic jams

Initial scaling and weighing your load

Waiting for DOT scales and inspections

Waiting at border crossings or customs

Waiting for repairs
Also, when you're on the road, you're limited to 11 hours of drive time per day in a 14-hour driving window. So, maximizing routes to get the most distance will be essential.
Although there'll be times of delay, you can also positively increase your income with the following:
Education - More education brings more opportunities.

Freight Rates - Lack of available drivers increase freight rates and pay for you.

Experience - Many drivers can make an additional $1,000 a year for each year of safe driving, performance, and experience.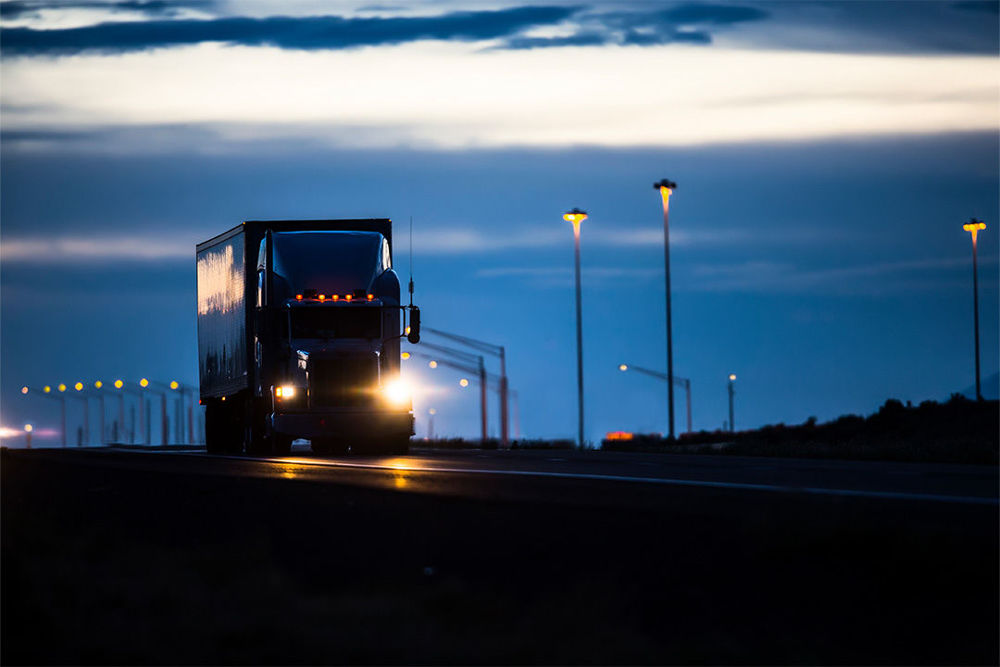 Overall, Do Truck Drivers Make Good Money? 
Although the last two years have been a challenge for the trucking and logistics industry, shipping is returning. But even though 2020 and 2021 have seen many carriers struggle for survival, one common denominator continues to be there – there's always a need for truck drivers. 
The American Trucking Association estimates that the industry needs 80,000 more drivers this year, and estimates point to a need of 160,000 by 2030. High demand, retirements, and a lack of new drivers will increase pay. The ATA estimates that earnings will experience a five-fold increase over their historical average.
With that kind of future, it's clear that trucking can be a very lucrative career. So, getting into an education program now will pay off quickly. And as you put in your time, acquire your CDL endorsements, and get additional training, there is an open field of growth and opportunity.
Disclaimer: The views expressed here are solely those of the author in his private capacity and do not in any way represent the views of the Comvoy.com, or any other entity of Work Truck Solutions.
Specially written for COMVOY.com by:
Steve Mitchell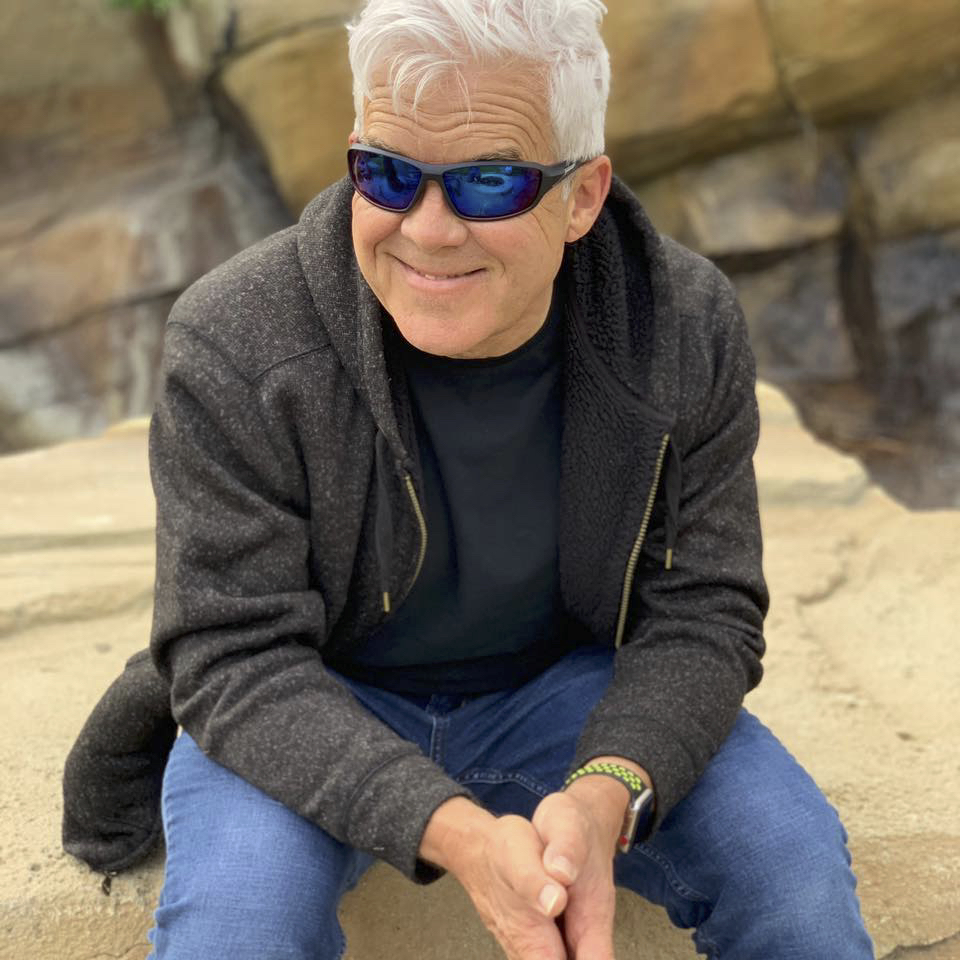 Steve grew up on a farm in East Texas. And his first experience with driving trucks was using the creeper gear as the driver in his great uncle Homer's flat bed Chevy hay hauler. Even though he now lives in Southern California, he's still filled with passion for four wheels. On sunny days, you'll also find him playing as an endurance athlete on the bike in SoCal, but you'll know he's thinking about cars.
Published on: February 01, 2022