Step Van: Why It's Most Efficient for Deliveries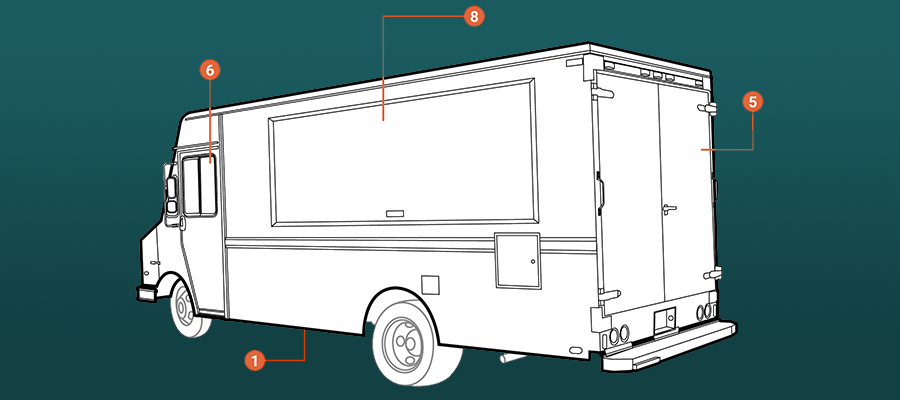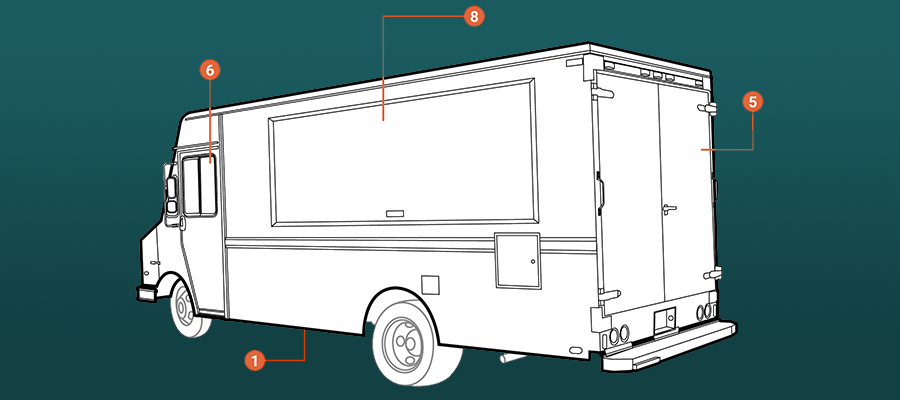 Step Van: Why It's Most Efficient for Deliveries
Share
LinkedIn
Facebook
Email
Copy Link
One of the most recognizable and efficient delivery van styles in the market today is the step van. It is far more than just a package or parcel delivery system. Step vans feature an open driving area, and more than enough room for packages, linens, and even foodservice packaging within their spacious cargo hold. Though originally built to serve package delivery operations, the step van now succeeds in serving markets both within and beyond the package delivery sectors.
Chassis
When researching step vans, your first vehicle considerations should include the size and volume of your delivery operation, as well as how the walk-in van will support those qualities. Most step vans come in half to one-ton configurations, and often feature increases in payload capacity, with respect to increases in chassis size. Material weight, coupled with your delivery frequency, is a deciding factor in choosing the proper walk-in van for your business, as well as in your team members supporting it.
Partition
The walk-in van cargo area delivers ample space for a variety of product and packaging types, but also provides the driver with the useful ability to access cargo from multiple entry points. Rather than repeatedly taking trips around the vehicle to access, the driver can now easily unbuckle, and enter the cargo hold through a sliding partition, effectively decreasing delivery time while increasing output. This value-laden accessory serves a dual-purpose in providing access to the cargo hold, while also serving as a protective barrier for the driver.
And while the product delivery aspects of your organization need to be fast, they also need to be safe. Once installed, the steel or aluminum partition ensures that any packages that happen to shift in transport will not harm the driver in any capacity.
Body Length
Often ordered in lengths ranging from 12 to 24 feet, the step van can accommodate a variety of product and material types within its roomy cargo area. Although it is extremely spacious and accessible, it's also important to think about the unused space in your walk-in van, as much as the space that you do use.
Too much space can open your operation up to shifting products, and can actually damage your goods further than if all the products and packages were snugly-packed. On the other hand, too tight of a space can limit your operation and reduce efficiency in your deliveries. Be sure to identify your delivery needs, in order to maximize the output and final presentation of your delivered products.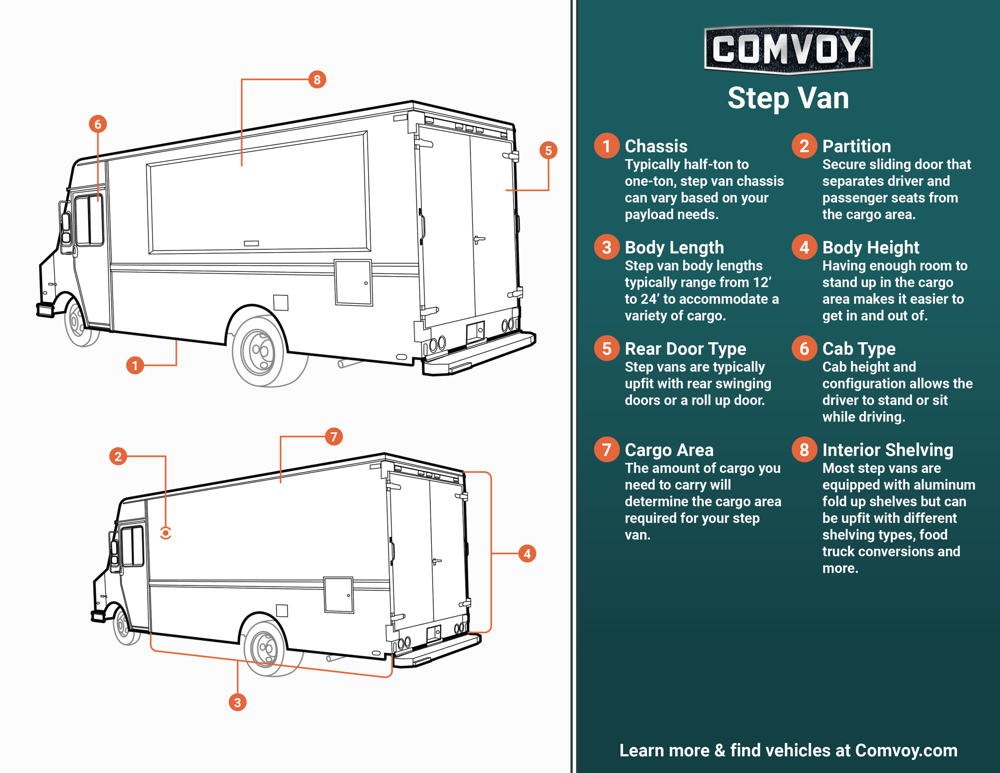 Click Here for More Information
Body Height
In addition to body length, interior height is a key dimension to consider when acquiring your operation's ideal step van. The average step van features an interior height of around 80-85 inches and allows most operators to freely stand and walk about the cargo area without the risk of head or back injury. This increased height helps to keep your team healthy, efficient, and ready to deliver packages as you see fit.
Rear Door Type
When delivering with a step van, time (as always) means money, and finagling with inefficient door designs slows down even the most efficient of delivery operations. Most step vans are upfit with efficient rear swinging or roll-up style doors, and for good reason.
For one, both rear door styles feature designs that don't interfere with accessing the cargo area. In cases where dollies of heavy boxes or bags of laundry may be delivered, this aspect of the step van proves instrumental in minimizing head and back injuries. Add a low-step bumper, coupled with a metal grab-bar for three-contact support, and your deliveries will continue to become safer, faster, and more reliable.
Cab Type
The walk-in van adds an even deeper focus on efficiency within the stand-or-sit cab style. This increased cab height allows your operator to choose between standing and sitting during operation and lends itself to the quick-access nature of the vehicle as a whole. When fast deliveries are required – and when aren't they? – the ability to be ready to hop out of the cab as soon as the vehicle comes to a stop is largely untouched, in other delivery systems.
Cargo Area
As with most delivery vehicles, the step-van provides more than enough space to serve your fast-moving delivery times. Where the step-van differs and excels, however, is in its unique approach to handling quick stops, quick deliveries, and quick duty-cycles all around.
The step van cargo area features multiple access areas, in both a partition and a rear doorway, allowing your operators to add precious minutes to their other deliveries.
Interior Shelving
Additional interior shelving can make organizing your step van a breeze when transporting destination-specific products. Typically constructed of aluminum, step vans which feature shelving allow you to fold the shelves up when not in use, as well as to adjust the shelving heights and maximize the step van's organizational benefits.
Shelving offers thought-provoking organizational benefits, but also provides your operation with clean working surfaces when coupled with baked goods transport or food truck conversions. These simple shelving additions allow you to make sure that your deliverables are never contaminated by touching the "wrong" surface, and that you always have storage space when not in use.
Published on: January 04, 2019