Staying Safe Before, During and After the Storm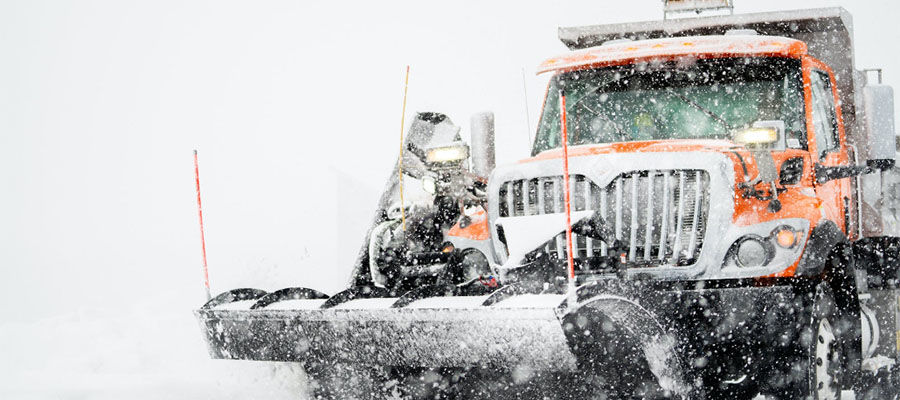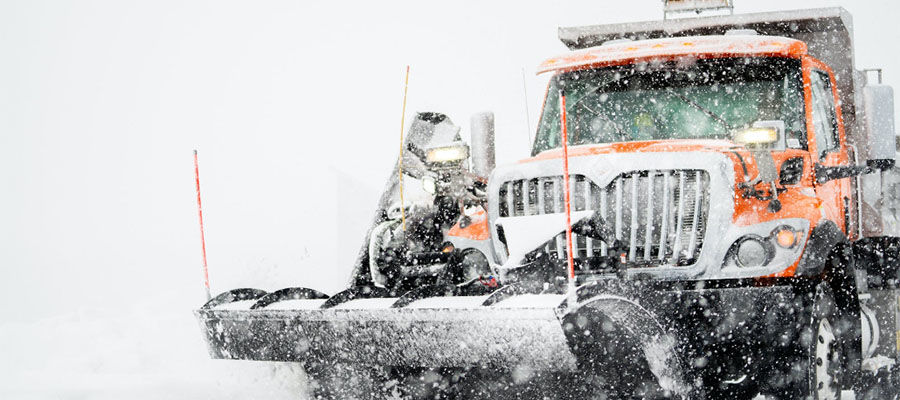 Staying Safe Before, During and After the Storm
Share
LinkedIn
Facebook
Email
Copy Link
Anyone who has plowed snowy and icy roads in the middle of a winter storm understands just how much preparation and active participation goes into not just completing the job, but making sure both you and your truck remain safe during and after the storm.
Luckily, there are plenty of steps any operator can take to make sure they get through the job safely and efficiently. The Monroe Truck Equipment team has worked with snow and ice control operators for decades. Here are our snow and ice tips to ensure safety and comfort while clearing your communities' roads.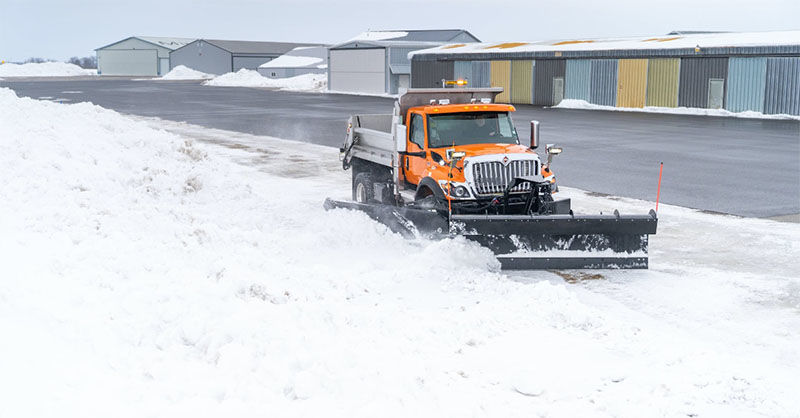 Before The Storm
Building A Safe Truck
Most of the steps you need to take to ensure your safety and comfort happen before the first snowflake falls. While upfitting your truck, consider adding in ergonomic features and options that enhance your visibility.
Ergonomic Features 
Through years of daily usage, operating your truck can lead to discomfort, aches and even long-term health hazards. Consider features like an added assist handle that gives you a clear and easy place to grip as you enter your truck. Another ergonomic feature to consider is a lower step.  The reduced height allows drivers to easily and safely climb in and out of their cab without over-exerting. 
Any step you use should feature a raised (or "pooched") surface that helps increase the grip of your boot and prevent slippage. Additionally, it has the added benefit of punched holes to let excess salt, snow and debris fall through the step, preventing it from transferring into your truck bed. 
Additional Cameras
A lot of plowing takes place in the early morning or late evening, when visibility is less than ideal. Additional cameras can help to ensure you're keeping your equipment safe while protecting any obstacles you may encounter including curbs, trash cans, mailboxes, parked cars, etc. 
There are several options for additional cameras. You can add one at the front of your truck so you can see from the view of the snow plow. Additional side cameras increase viewing fields and make changing lanes and moving safer. Rear cameras not only allow you to back up safely, but can also be installed to observe your spreader or sprayer. 
Monitors can be mounted on the dashboard or windshield. Many manufacturers make these cameras specifically for use in cold climates with heated and waterproof options available. 
Additional Lighting Options 
Truck lighting is an important way to ensure the safety of your truck, other drivers, and of course your own personal safety.
Warning lights, sometimes called emergency lights, help keep you and your crew safe when working in a public environment. These lights have to warn the public of your presence so drivers can slow to appropriate speeds before reaching your truck. During times of decreased visibility or plowing in the dark of the early morning, the extra illumination can quite literally be life saving. 
Depending on the size of your work truck, you may already be required to have roof mounted lights. The purpose of these roof mounted "clearance lights" is to warn other drivers that a wide (wider than 80") truck is on the road and coming toward them. The lights indicate to other drivers to pay extra attention to how much space they are allowing on either side of their vehicle.
Quick Access to Food, Water and Tools
In case of an emergency, you need to have quick access to food and water rations as well as safety tools like flashlights and first aid kits. Investing in options like toolboxes and storage for your cab ensures you can safely access what you need in a pinch without needing to exit your vehicle.
Inspect Entire Vehicle Before Stormfall
Preparing your equipment for the challenges of snow storms keeps you safe, and helps preserve the resilience of your truck equipment. Checking on the condition of your blades, electrical systems, hydraulic components and other features ensures your truck is safe enough to operate through the winter.
For a complete list of what to be aware of, check out our  prepping for snow article.
Pre-Plow Inspections
Daily inspections of your truck and plow equipment helps you stay safe on the job. Check your defroster, wipers, lights and plow to make sure you are ready to go before you're in the middle of a storm.
During the Storm
Use Your Safety Lighting
Snow storms often decrease visibility for both you and other drivers and pedestrians. Utilizing your safety lighting like roof mounted lights, warning lights and even internal lights for when you need to reach something in your cab will curb mistakes.
Move Safely
This tip is for both you and your truck. While you're entering and exiting the cab, be cautious and slow and always use three points of contact (two hands and one foot, or two feet, one hand) to maintain your comfort and safety. While on the road, moving slowly and being alert will go a long way in keeping you and your equipment in tip-top shape.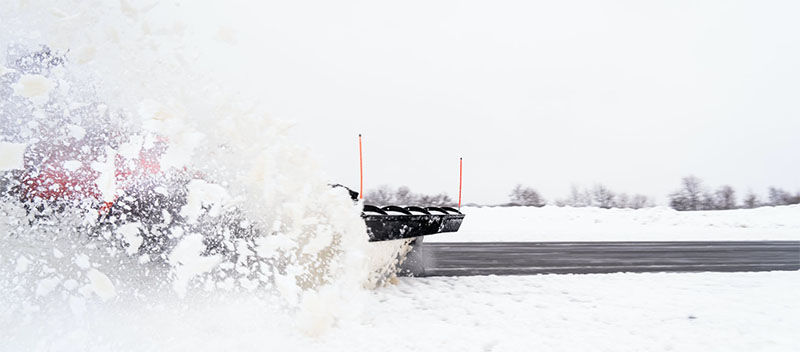 Leave Extra Room For Obstacles and Drivers
Those extra side cameras come in handy when you need to drive alongside a car. Often the general public doesn't know how to drive safely next to a truck while it's plowing and salting. By maintaining distance and monitoring movement you'll be able to safely maneuver through traffic and drivers who are having a tough time driving in a storm. 
Watch For Signs of Fatigue
Driving while fatigued is one of the most dangerous conditions when clearing snow and ice. 
Look out for signs like your vision going out of focus, forgetting the last few minutes of driving, stiffness and cramps, slower reaction times, drifting on the road and general drowsiness and exhaustion. Make sure you are taking advantage of your breaks by ensuring you actually take some time to rest. 
Ultimately, there is no safe way to operate while fatigued so if you find yourself in that situation, safely get off the road until you can catch up on rest.
After The Storm
Rest Your Hydraulics
When you're done plowing for the day, make sure to lower your plow into a resting position on the ground or on a block, then turn off the plow control. This rests your hydraulic system, and is generally a safer storing method. 
Lean On The Experts
Armed with more information about your choice ahead, now is the time to sit down with your trusted dealer and talk through the specific options that will help you and your truck safe for many years to come. To find a Monroe Truck Equipment dealer, visit  www.commercial.monroetruck.com
Disclaimer: This article is paid content written by Jim Smith for Monroe Truck Equipment and affiliates. The opinions may not be that of Comvoy.com.
Jim Smith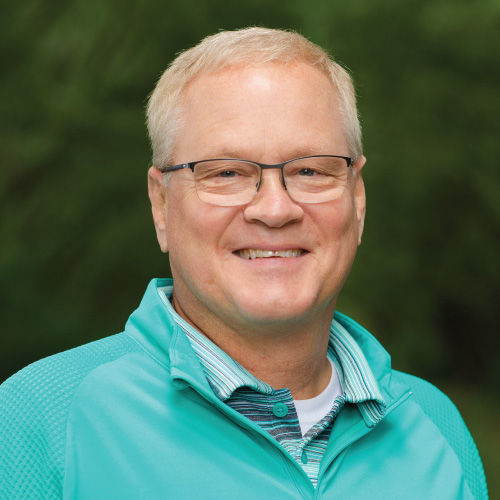 Jim Smith is Director of Sales of the Commercial Division at Monroe Truck Equipment. He has spent over 30 years developing Monroe Truck Equipment into one of the nation's leading truck equipment and trailer manufacturers and upfitters. Jim drives the development of true partnerships with Monroe customers, and provides clarity for the sales team and assists them in providing unrivaled expertise and best-in-class customer support.
Published on: March 02, 2023