The Right Commercial Van for Florists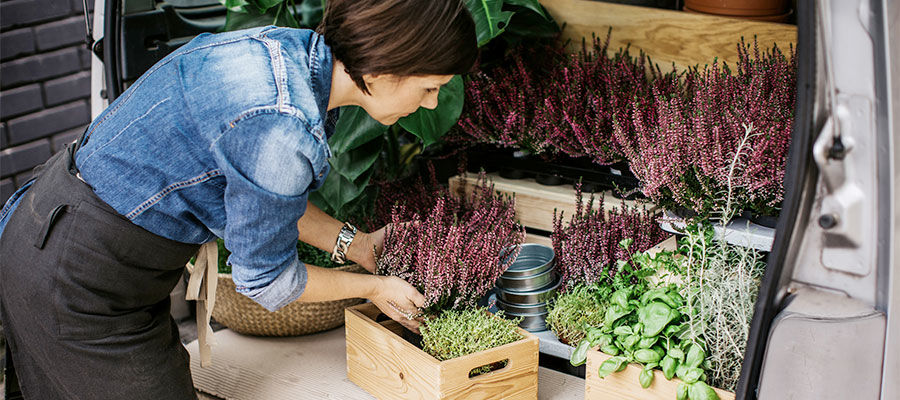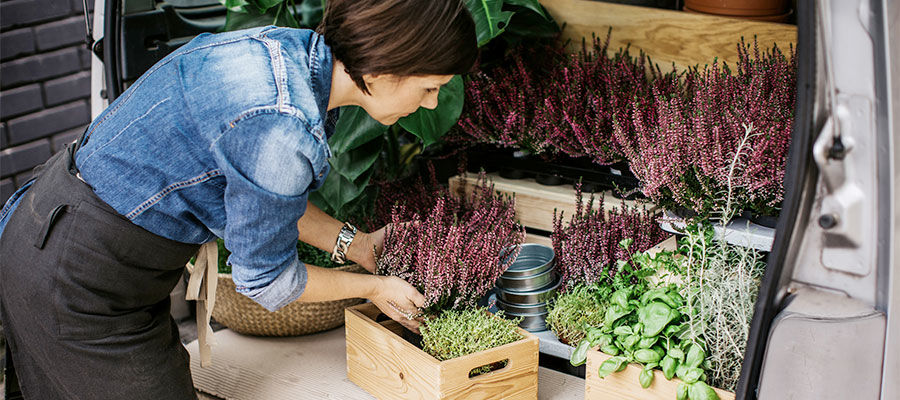 The Right Commercial Van for Florists
Share
LinkedIn
Facebook
Email
Copy Link
As a florist, it's true that your clients' satisfaction and your business reputation rests in your hands, but it also rests in your work truck! Whether you're delivering flower arrangements for a wedding or a standing spray for a funeral, you need to ensure they arrive at the destination in pristine condition. There's no better way to guarantee a perfect flower delivery than with the right florist commercial van.
The Nissan-NV Series van provides an adaptable vehicle for florists.

As a compact, passenger vehicle, the third-row seats can be removed and repositioned.

The Nissan NV200 is a small van perfect for florists in a busy city.

There are many accessories to consider with handling your florist business on-the-go.
Nissan Commercial Vans
The Nissan NV-Series workvan is a versatile solution especially if your florist work truck services various niches. This van can be outfitted to meet the demands of a busy florist service truck and at the same time be adapted to meet other business endeavors such as transporting staff for meetings or to review large venues.
With the passenger vehicles, the first row of seats include integrated inboard and outboard wear patches for durability, while the split second and third-row seats are completely removable and can be re-positioned to meet any florist's needs.
"The Nissan NV200 does the job. It takes me from point A to B, without any adverse issues." - Ramona, Florist
The Nissan NV200 is the perfect smaller florist dream truck; very compact with a four-cylinder engine which makes it a dream when the driver requires frequent stops. This compact florist work truck has a low floor which makes it easy for loading and unloading flower arrangements. For the discerning florist, it's an unpretentious workhorse that gets the job done.
Ramona, who drives an NV200 for a mid-town Houston florist says "It does the job. It takes me from point A to B, without any adverse issues". When asked if she could change anything, she said; "I prefer to drive a smaller non-pretentious work truck in the Houston traffic".
Turning a Florist's Work Van into a Creative Endeavor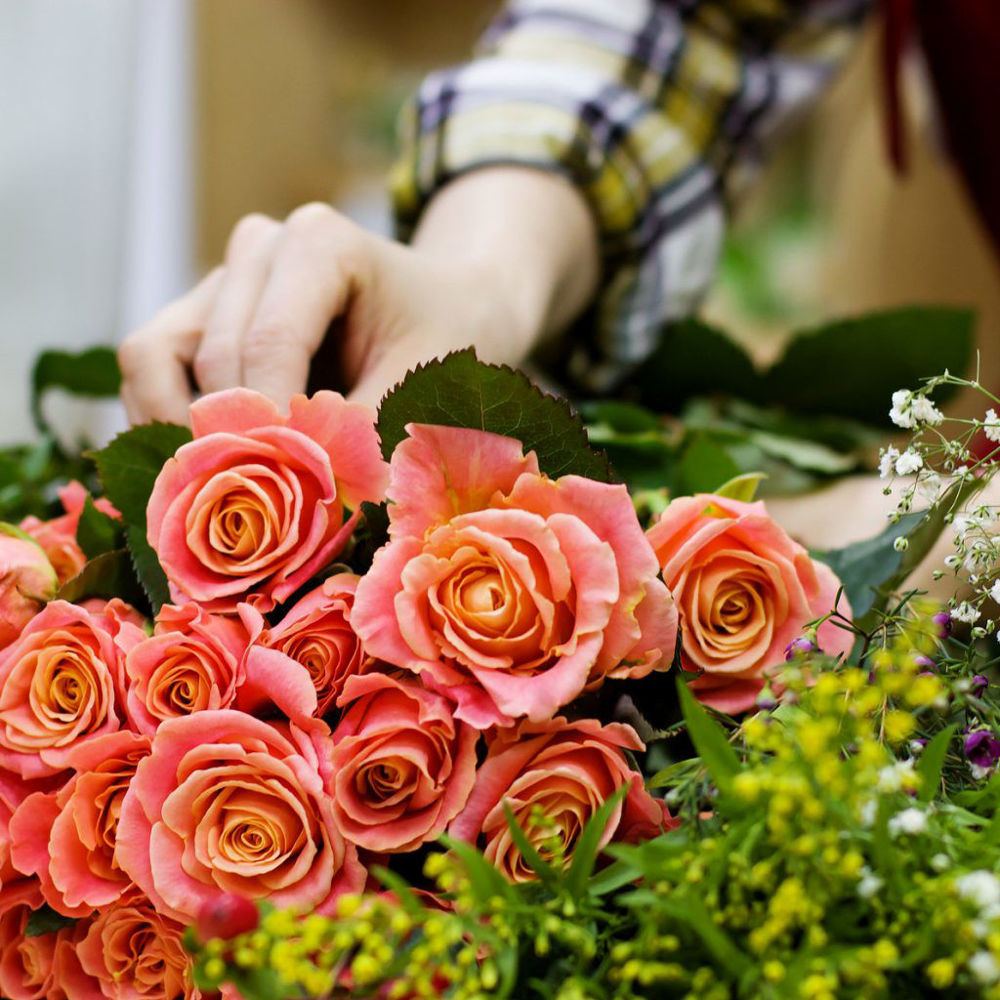 Depending on your flower business, you can use a truck for the mainstream purpose of delivering your precious cargo to your clients or do something outside the box by setting up a portable shop in a busy side street or outdoor market. Some very busy and enterprising florists opting for a more casual and earthy type of business prefer this setup. For instance, outfitting the florist portable workshop to ensure that the flowers are transported intact to their vending point and allowing them to create more arrangements on-site is just smart business.
ARB Universal Awning Bracket is a great addition if you are planning to display flowers from your truck. You can even make your shop more captivating by strategically placing flower pots near the florist work truck so ensure the flowers are kept away from the sun yet visible to foot and car traffic. Placing a table and a couple of chairs is a great marketing tactic to entice people to come in and enjoy the shade as well as buy your flowers.
A Drop-In Aluminum Commercial Truck Cap is a more sophisticated option that some florists use to outfit their florist work truck. The drop aluminum side and back flaps are versatile since it gives you the choice to open one or all to display your flowers. In addition to display options, these types of configuration give the florist work truck the ability to securely transport flowers within its storage spaces.
Published on: January 07, 2020
NEXT ARTICLE
Using a Commercial Van to Advertise Business Services