Preventive Truck Maintenance Tips for Maximum Uptime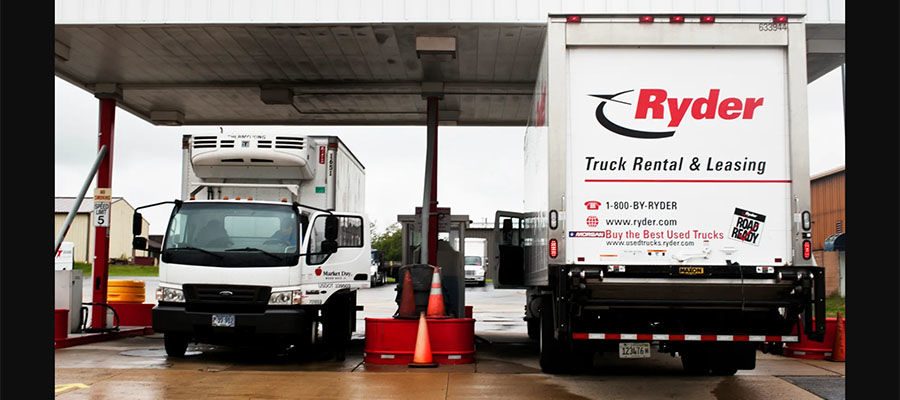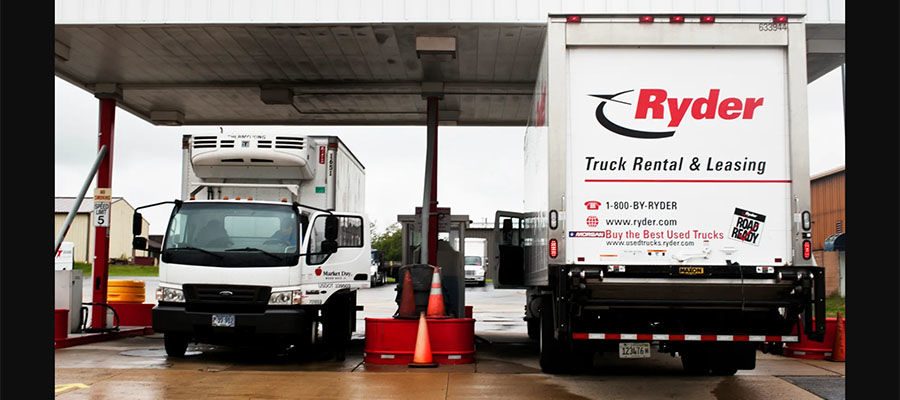 Preventive Truck Maintenance Tips for Maximum Uptime
Share
LinkedIn
Facebook
Email
Copy Link
Whether you're moving freight across state lines or delivering products to customers in your local area, regular preventive fleet maintenance on your commercial trucks is necessary to maximize your uptime. Staying up-to-date on commercial vehicle repairs allows you to keep your trucks, trailers, or vans in operation for years. In this article, we'll explore preventive maintenance tips that are designed to maximize uptime for long-term success.
Perform Preventive Maintenance When Trucks are Idle
When your truck breaks down on the highway, your delivery is late, your products may spoil, and productivity throughout your supply chain is lost. That's why a fleet maintenance schedule when your trucks are idle keeps your fleet running. For example, if your business transports refrigerated food products to local grocery stores, time is of the essence to keep goods from spoiling. A total breakdown can cost your company money and tarnish your reputation with your customer, potentially causing them to go with another vendor in the future. With preventive maintenance, however, you can inspect your vehicle before you start your route, ensuring your refrigerated trucks are at the correct temperature and your vehicle is prepared to tackle the road without breaking down.
Identify and Address Commercial Truck Issues Immediately
Drivers can experience many troubling situations on the road such as accidents, lane reductions, and closed roads. If the problem is with a vehicle itself, the circumstance is extra concerning and needs to be addressed right away. When one of your drivers starts noticing a decline in essential fluids, wear and tear that negatively affects vehicle performance, or any other issues that arise during transportation, they should notify the transportation manager to schedule maintenance. This ensures maintenance is performed as soon as the truck or van can get to the shop.
Companies that use Ryder for their fleet maintenance are one step ahead with RyderGyde™ and RyderConnect. Through RyderGyde, drivers and fleet managers can schedule maintenance through the digital platform. You can also call roadside assistance if there is a breakdown. Through RyderConnect, your vehicles are connected to Ryder service locations to quickly diagnose fault codes to keep your truck running.
Extend Vehicle Life with a Regular Maintenance Schedule
One of the most important things you can do to extend the life of your commercial trucks is following a proper preventive maintenance schedule. With various price increases and parts availability in the trucking industry, putting off regular fleet maintenance can put you in the hole financially down-the-road on full replacement costs as opposed to smaller upkeep charges. Regular preventive maintenance also extends the life of your vehicle, ensuring everything is working in top shape through regular inspections and fluid changes.
Outsource your Truck Maintenance
If it's not feasible to focus time on preventive maintenance needs due to other high-priority tasks, don't feel overwhelmed. A third-party logistics (3PL) provider can take care of it to keep your vehicles on the road. At Ryder, we offer our Ryder SelectCare Maintenance program which covers full service, on-demand, or preventive options for commercial trucks, vans, and trailers. From 150-point preventive maintenance inspections to safety services, outsourcing your truck maintenance can cut back on your labor while giving you and your employees more time to increase productivity elsewhere.
Buy From a Trusted Partner
Start, grow, or replace your commercial vehicle fleet affordably with the most reliable used commercial vehicles on the road. Ryder Used Vehicle Sales offer less hassles, greater availability of vehicles, ease of financing, and a single source, one stop for commercial vehicle needs.
Written by Justin Dunwiddle. First published at Ryder.com. 
Published on: August 09, 2023
NEXT ARTICLE
Made In America: Transfer Flow Inc's 40th Anniversary in the Fuel System Industry