How to Prepare Your Small Business for the Shift to EVs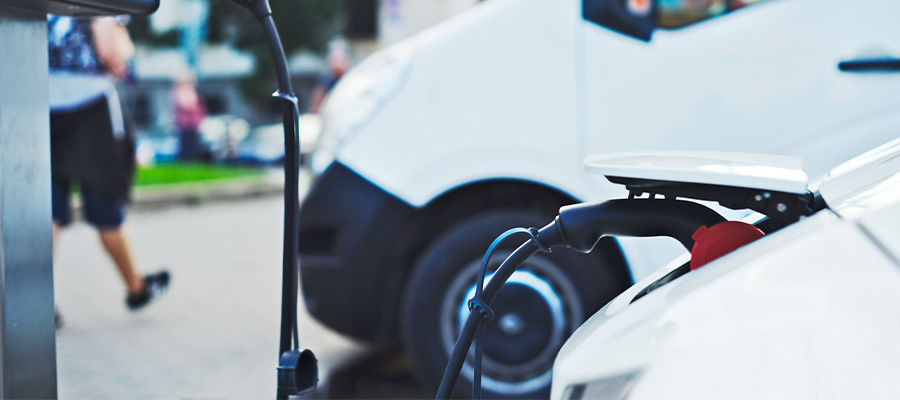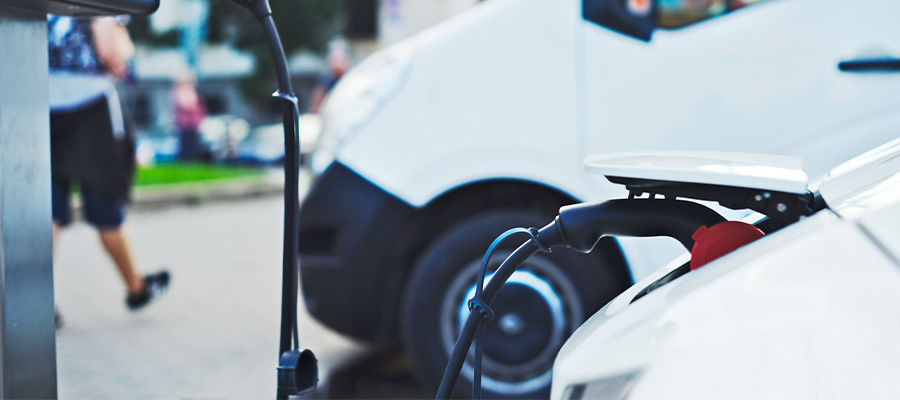 How to Prepare Your Small Business for the Shift to EVs
Share
LinkedIn
Facebook
Email
Copy Link
Making the switch to electric vehicles is a big decision for small businesses and owners. However, with the US Government and many states pushing to phase out internal combustion engine vehicles and promoting (some may say it's more than this) the sale of EVs for consumer and business use, many questions need answering before you make the switch.
You first need to consider how and when to move to EVs. Will you switch your entire fleet at once or phase EVs in over time? If you change your entire fleet, what is the best way to do it? There are a few things you need to consider:
     

The Cost of EVs vs. Traditional Gas or Diesel Vehicles

     

The Infrastructure Needed to Charge EVs

     

The Range of EVs Compared to Your Service Area
The Cost of EVs
The cost of EVs is one of the most significant considerations for small business contractors. While the initial purchase price of $49,575 for a 2023 Ford e-Transit may be higher than its gas version, you can save on fuel and maintenance costs in the long run. EVs are also eligible for national, state, and local incentives, which can help offset the initial purchase price. 
For example, in California, there is a Clean Vehicle Rebate Program where businesses can receive up to $4,500 to purchase or lease advanced technology vehicles like plug-in hybrid electric (PHEV), battery electric (BEV), and fuel cell electric vehicles (FCEV).
If you need a larger truck like the Freightliner EM2, there's the Hybrid and Zero-Emission Truck and Bus Voucher Incentive Project (HVIP). You can get up to $315,000 to purchase or lease a new zero-emission or hybrid truck or bus. Funding is also available for low NOx (nitrogen oxides) natural gas engines. In addition, HVIP is available to California fleets. Funding is also available for construction and agricultural equipment. 
So, there are currently incentives that could make the purchase considerably more manageable if you need to replace one or more of your vehicles. It's important to do your research to understand what's available and to ensure you know the stipulations that must be followed to be eligible.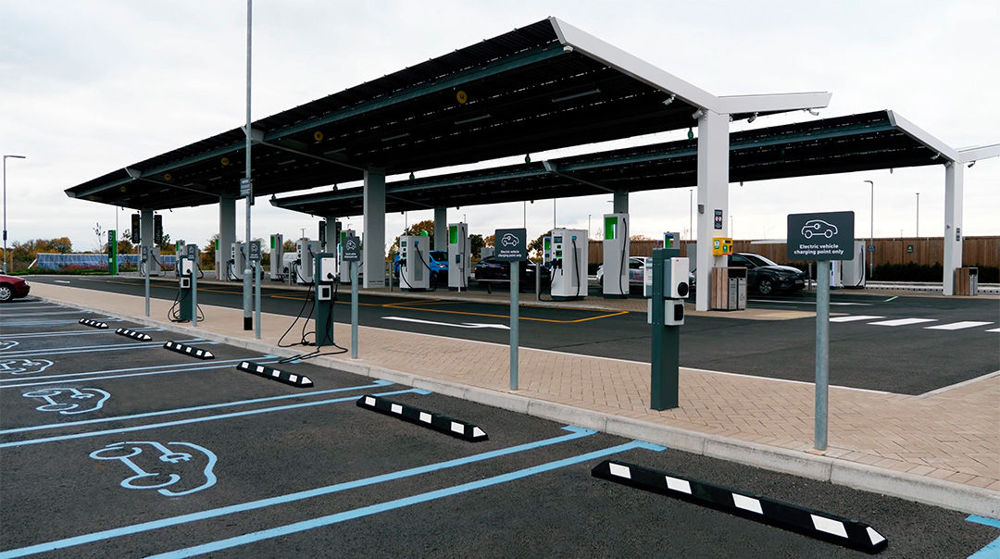 The EV Charging Infrastructure
Regarding infrastructure, you'll need to consider how you will charge your EVs. For example, will you rely on slow charging only, or are you installing dedicated charging stations? Will you also budget for the use of public stations? To install charging stations, you'll need to consider the installation cost and the electricity required to power them.
As expected, grants and incentives are available for business charging infrastructure. And many companies are offsetting costs by allowing chargers to be used during business hours for public charging.  
OEMs are providing one attractive solution for new EV purchases. With their Ford Pro System, Ford will help you plan, install, and integrate an EV and charging structure into your business. And, to help you keep everything running well, their telematics system will help optimize costs and keep track of your fleet schedule, utility rates, and more.
More vehicle manufacturers are providing one-stop solutions. In addition, your local utility company will be happy to provide you with information on companies to install systems and the costs you'll expect for charging.


Business Service Territory
Your service range is another important consideration. EVs have come a long way in recent years, but they still can't match the range or convenience of refilling that you'll get with an internal combustion engine. You'll need to consider how far your employees will drive and ensure charging stations are available along their route.  
Currently, the service range for commercial EVs ranges from 100-300 miles on a charge. Service vans like BrightDrop vehicles have a range of 250 miles and, like other OEMs, offer fleet management software to plan and assist in real-time insights, charging status, and ways to optimize energy management. 



What if a Move to EVs Isn't Right for Your Company?
Making the switch to EVs is a big decision, but sometimes it can save you money in the long run. What if you don't have the Capital Expenditure funds or keep your vehicles long enough for an ROI on EVs?
Even in states like California, it won't be until 2035 that internal combustion vehicles will stop being sold, so in the short run, you have time. However, you may move to EVs due to prohibitive fuel costs before the date arrives. 
With delays on upfitting because of supply constraints, you may save money and time purchasing a used and completely upfitted van or work truck. So, pre-owned vehicles are still an excellent purchase option for businesses. 
At Comvoy.com, we have work trucks, vans, and commercial electric and hybrid vehicles available today. With over 42 upfit and body types, Comvoy has the largest selection of ready-to-roll commercial vehicles on the internet. Comvoy shows full specifications and details for most body types and manufacturers. Learn more about body types in our learning center.
Disclaimer: The views expressed here are solely those of the author in his private capacity and do not in any way represent the views of the Comvoy.com, or any other entity of Work Truck Solutions.
Specially written for COMVOY.com by:
Steve Mitchell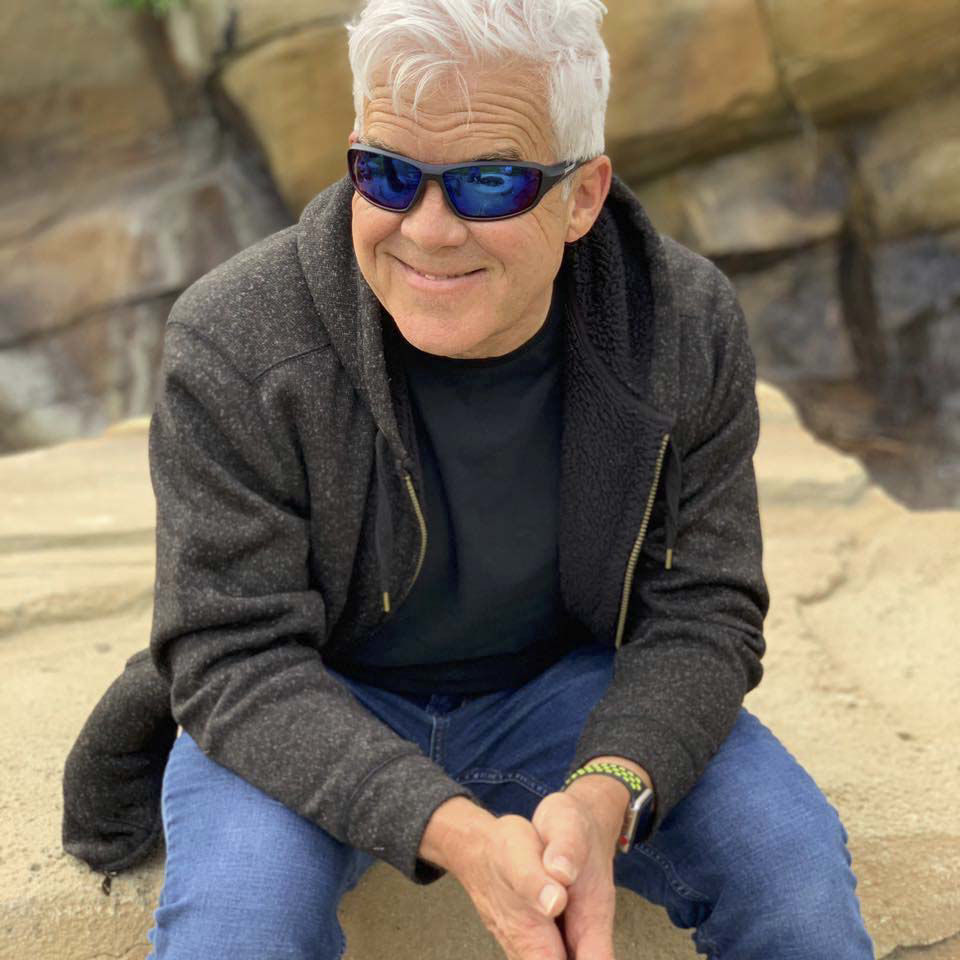 Steve grew up on a farm in East Texas. And his first experience with driving trucks was using the creeper gear as the driver in his great uncle Homer's flat bed Chevy hay hauler. Even though he now lives in Southern California, he's still filled with passion for four wheels. On sunny days, you'll also find him playing as an endurance athlete on the bike in SoCal, but you'll know he's thinking about cars.
Published on: November 09, 2022
NEXT ARTICLE
Potential Benefits of Section 179 of the US Tax Code to Help Your Bottom Line