EV Charging Networks Explained: Is it the Wild West?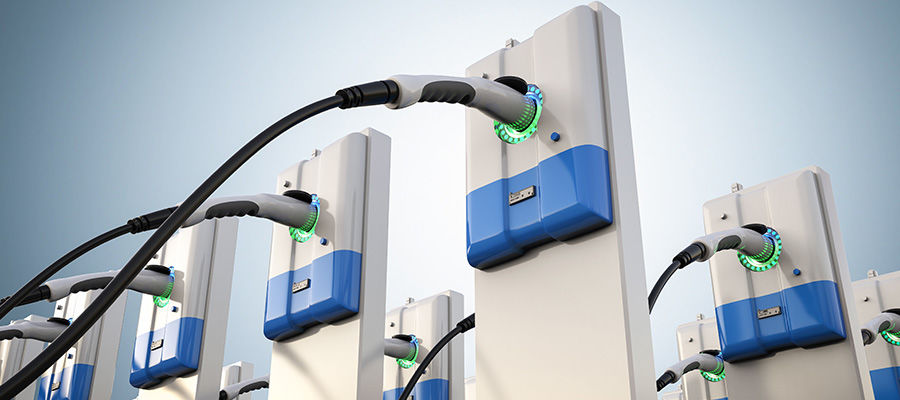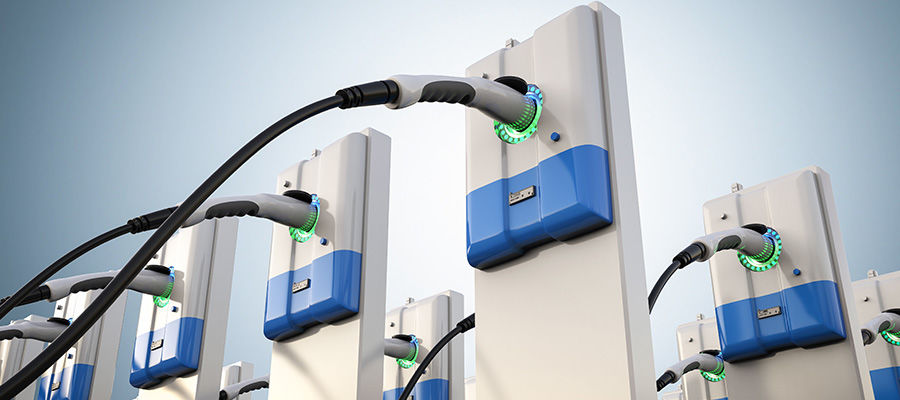 EV Charging Networks Explained: Is it the Wild West?
Share
LinkedIn
Facebook
Email
Copy Link
EV charging networks can be few and far between if you travel across the US. Will we ever see more EV charging stations where the tumbleweeds roam?
On any given day at your local COSTCO's gas station, it looks like a scene from the gas crisis of the '70s. Most of the people in line are down to their last few gallons because they've waited until the last minute, of course- we all do that. 
Now imagine if everyone were in their Tesla's, Mercedes EQS SUV's, Ford E-Transit, or Freightliner eCascadia. Even with fast-charging 80 percent fast charging's optimistic minimum of 30 minutes for a Tesla-sized battery, you could be in line for hours.
Unfortunately, we don't have to wait until the future because it's already happening in the Western US with Tesla's extensive network of charging stations, as this comment from the Institute of Energy Research shows:
 "Tesla owners faced an hours-long wait to recharge their electric vehicles. At one location in Kettleman City, California, a line of 50 or so Tesla vehicles awaiting a Supercharger stall stretched to about a quarter mile over Thanksgiving weekend. The station is halfway between Los Angeles and San Francisco. Unfortunately, its 40 stalls were insufficient to accommodate the demand, and the simultaneous recharging of the vehicles lowered the recharging rate, frustrating customers even more. It takes about 52 minutes to charge a Model 3 to 80 percent at a 120-kilowatt Tesla Supercharger."
This experience replicates itself all over the US, with around 400,000 Teala's on the road using their Tesla-only charging stations. But wait until 2025.
On the Horizon
Consulting firm Deloitte says that with the new government push to electrify the automotive and trucking industry, 21 million battery electric vehicles will roll off assembly lines over the next decade. Additionally, they expect EV prices to drop below comparable gasoline and diesel models by 2024. 
However, the company expects that the rush to government incentivized expansion of manufacturing capacity will outstrip demand by over 14 million cars. Where will these cars charge up?
Even if the market only expands by another two percent, pretty soon, it may be easier to find a watering hole crossing Death Valley by horse-drawn carriage than seeing an open supercharger on Interstate 40 for your Freightliner eCascadia.
What's the State of the Charging Networks?
California has the most charging stations with more than 73,000 electric chargers. Still, a report from the California Energy Commission projects the state will need 1.2 million public and shared private chargers by 2030 to support the number of electric vehicles on the road. The state also has the most electric cars, approaching half a million. 
Currently, states want to encourage electric vehicle use, but ensuring enough charging stations has been a challenge. As a result, some states provide incentives for private investment. In contrast, others rely on the 2017 Volkswagen pollution settlement after VW settled with the federal government for violating emissions laws with their diesel engines. 
With the VW settlement, states could use up to 15 percent of their share of the $3 billion dollars for electric vehicle infrastructure. But as of now and with few exceptions like Hawaii and California, charging systems may be non-existent.
Plugging In
It's clear that an increase in public charging stations is going to give automotive manufacturer's better ability to grow their EV market. It's a challenge competing with Tesla and their private network of over 20,000 fast-charging stations worldwide. Tesla has shown that charging stations sell cars. 
Even with Tesla's size, they can't wire the world. So, other companies, some with automaker's help, are busy growing their own networks. Let's look at a few of the major players.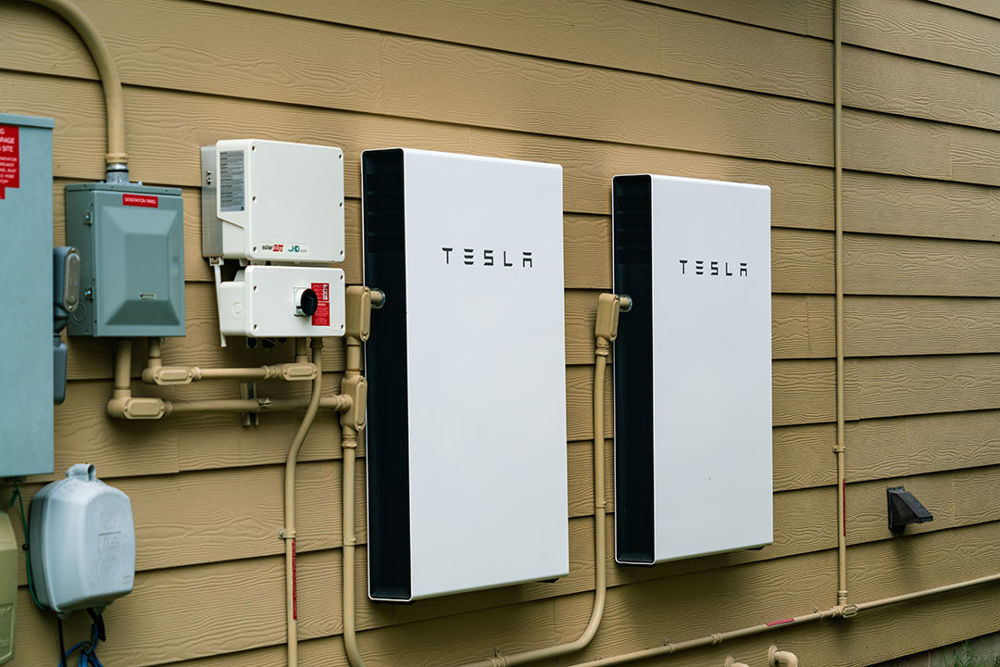 TESLA
Tesla, from the start, knew the importance of having a solid charging network. And they also grasped the essential need of owning it to control the experience and quality. So, it's no surprise that they have 12,000 superchargers in North America and counting.
Tesla's new V3 charging stations aim to charge a battery at up to 15 miles per minute of charge. Furthermore, Tesla says, "We anticipate the typical charging time at a V3 Supercharger will drop to around 15 minutes." At this point, Tesla seems so far ahead that other manufacturers may never catch up. Currently, Tesla is making more EVs than superchargers, leading to the lines that we mentioned earlier. And recently, Elon Musk has said he's negotiating opening up the network this year with other manufacturers and introducing tiered pricing based on how much access is available. As a result, those superchargers may get very crowded.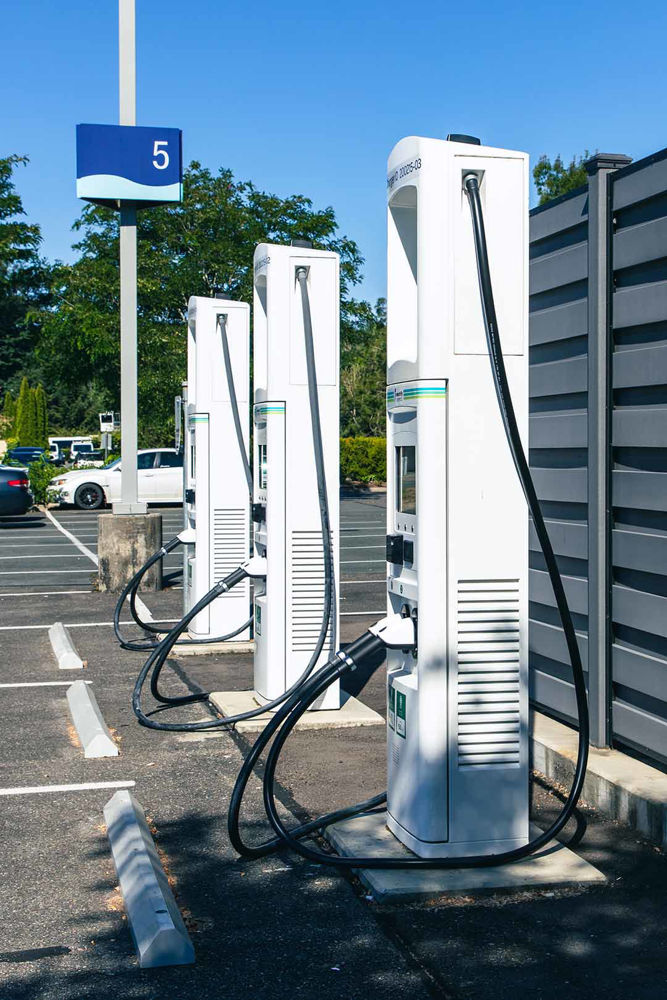 Electrify America
With over 2,000 fast chargers, Electrify America is quickly multiplying. Currently, its newer fast chargers can charge up to 20 miles of charge per minute. And if you buy a VW ID4, you get three years of free charging. Electrify America has 470 charging stations and over 2,000 DC fast chargers, including a newly completed cross-country route that allows EV drivers to travel from LA to Washington DC.
Electrify America started with VW after Volkswagen settled its emissions cheating scandal in the United States. The Electrify America plan was to spend $2 billion between 2017 and 2026, but rumors are that VW is looking to sell its stake in the company.
Still, Electrify America says it expects to install or have under development about 800 charging stations with about 3,500 fast chargers by December 2021. It also plans to expand to 45 states.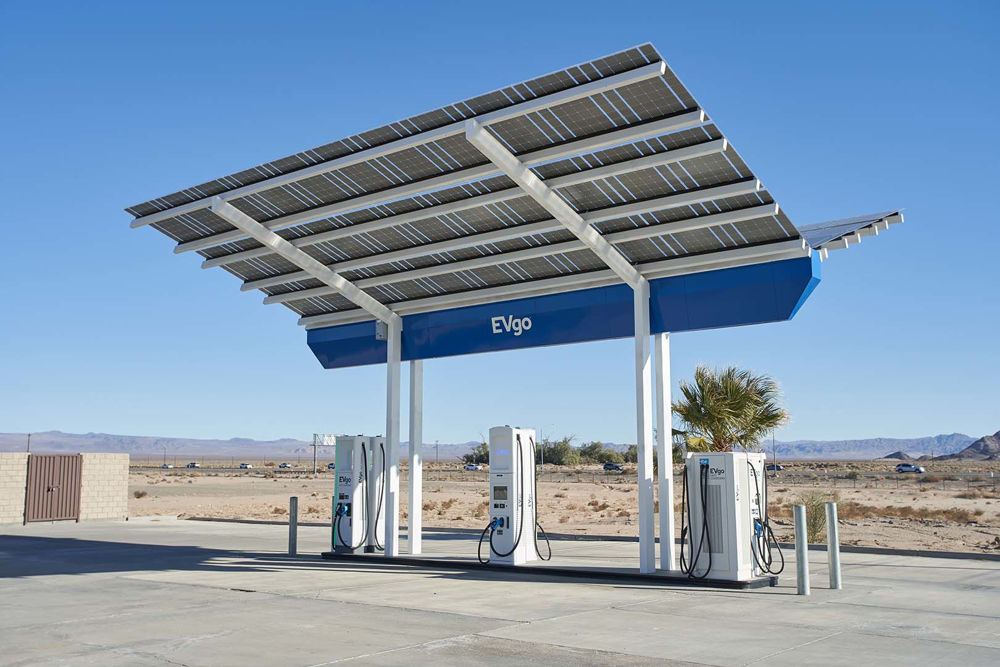 EVgo
EVgo says it's the largest fast-charging network in America, and GM is helping it become more extensive. Recently, Evgo and GM announced a partnership to increase EV purchases by adding more than 2,700 fast chargers across the US by 2025. GM, seeing the importance of having chargers for the 30 EVs it plans to build since range anxiety and lack of chargers is one of the many things keeping customers away. Otherwise, it's going to have more EVs than paying customers. 
GM's plan is more than increasing charging stations but also increasing payment sharing. Currently, each network has different pay structures, but GM hopes to ease the sharing between Tesla, Electrify America, EVgo, and others, making a larger grid for everyone. In addition, the GM plan is to allow consumers to put all of the charging networks in one account. This arrangement will permit "roaming" and greatly expands potential access points.  
If that "roaming" word brings back nightmares from the original cell phone plans, you're not alone. 
Go West, North, South, and East
Just like the interstate expansion in the '40s brought more gas stations so families could travel from Florida to California, an increase in EV sales will work the same way. If there's a need, entrepreneurs and technology will work together to build an infrastructure. That is, as long as governments stay out of the way.  
Currently, EV sales are still around 2 percent of the market, and they've been around for a while. Even with lower prices, consumers don't seem to care about moving to something that causes them to live life a new way.
For fleet owners, even local use will be challenging without the means to charge their trucks promptly. Unfortunately, downtime doesn't pay the bills. 
So, it's all going to depend on the infrastructure and, more importantly, the speed of charging. Until that happens, EVs will continue to be niche products. And even then, it's only a great idea until enough people buy into it.
Disclaimer: The views expressed here are solely those of the author in his private capacity and do not in any way represent the views of the Comvoy.com, or any other entity of Work Truck Solutions.
Specially written for COMVOY.com by:
Steve Mitchell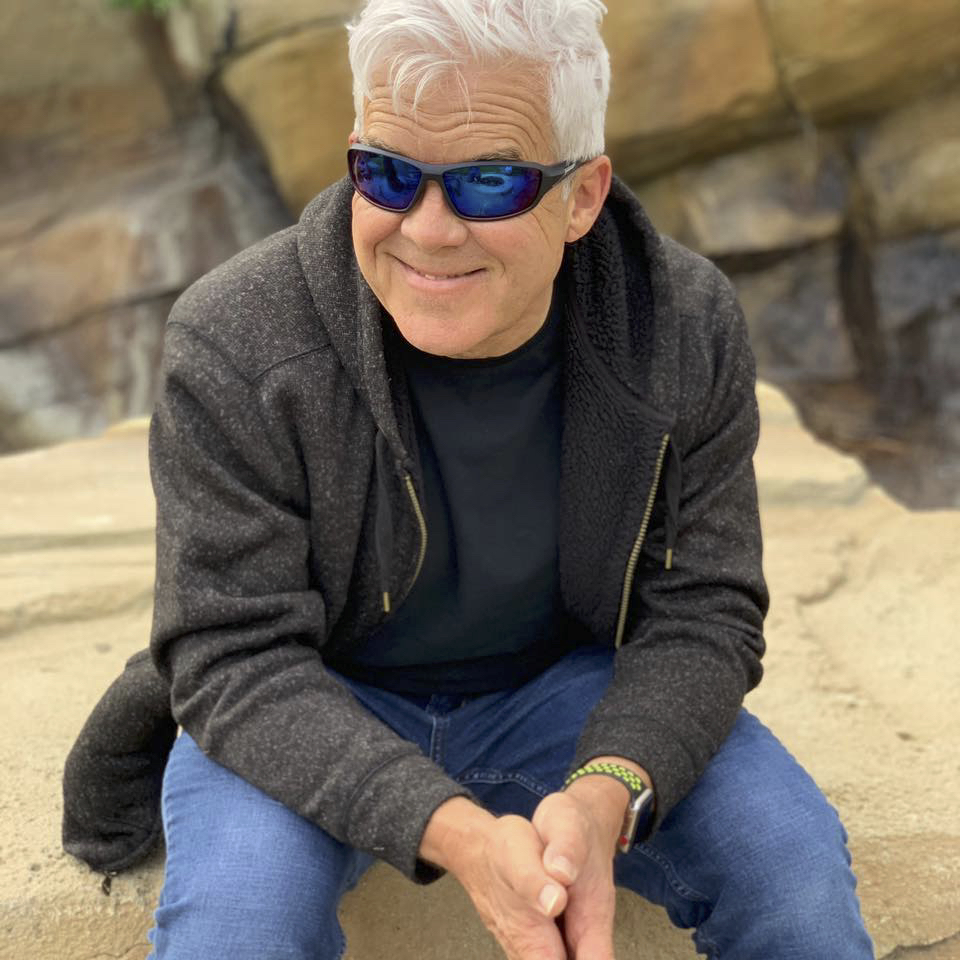 Steve grew up on a farm in East Texas. And his first experience with driving trucks was using the creeper gear as the driver in his great uncle Homer's flat bed Chevy hay hauler. Even though he now lives in Southern California, he's still filled with passion for four wheels. On sunny days, you'll also find him playing as an endurance athlete on the bike in SoCal, but you'll know he's thinking about cars.
Published on: November 03, 2021
NEXT ARTICLE
Work Truck Solutions Commercial Vehicle Business Summit: Alternative Fuels, EVs and When to Pass the Baton to the New Generation of Commercial Vehicles.