The Best Hard-working Vehicles for Farmers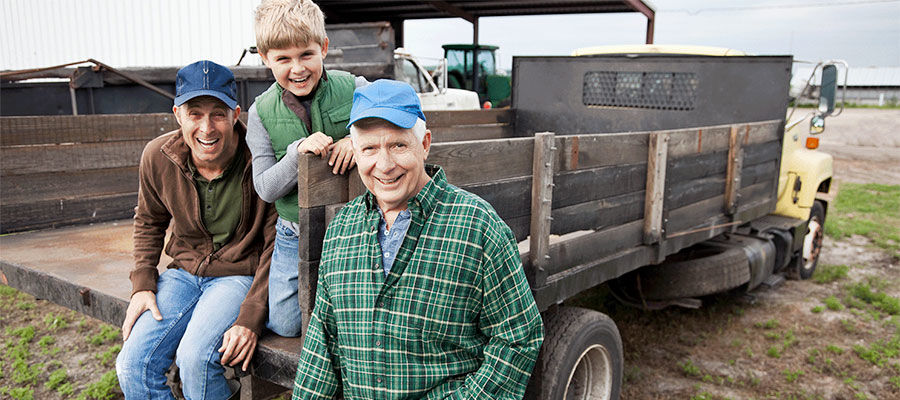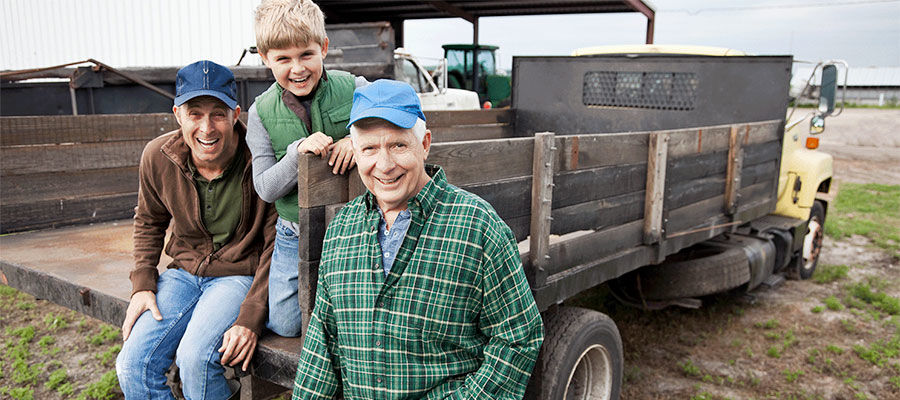 The Best Hard-working Vehicles for Farmers
Share
LinkedIn
Facebook
Email
Copy Link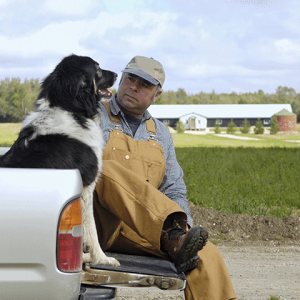 A farmer needs a work truck with versatility. Not only that but potentially multiple trucks depending on demands of the farm. Farmers Bruce Book and Dan McKnight explained that their farm is home to multiple vehicles, including both four-wheel and two-wheel drives. Their 250-acre farm requires much work. A proper vehicle comes in handy for "a multitude of uses," McKnight said.
A vehicle that sees much action is their 2015 RAM 3500 four-wheel drive four-wheel drive that they specifically purchased for hauling horse trailers, which can weigh as much as 20,000 pounds. It has a crew cab that offers four full-sized doors and two rows of seats. "It's pretty luxurious as far as a truck for hauling horses goes," McKnight said. "The person who drives it can have dogs, passengers, and luggage back there."
Accessories like spray rigs and running boards can make a good farm truck great.

Areas experiencing drought will receive great benefit from having a fitted water truck.

For cargo hauling, there are significant pros and cons between box and flat bed trucks.

A fifth wheel hitch can be extremely beneficial for careful towing, like heavy loads of animal feed.
Accessories on a Farm Vehicle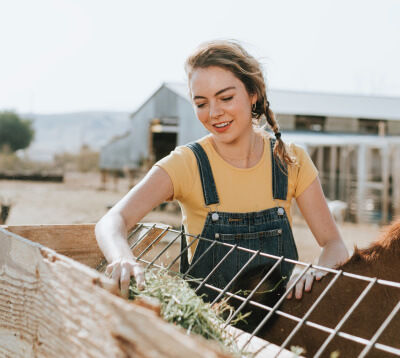 Some farmers freshen up their trucks with a contractor box to further suit their needs. Book and McKnight equipped their Ram with a toolbox, making it efficient for storing and hauling. It is lockable and durable, decreasing the chances of theft, making it convenient for week-long hauls out of town. Even with their large toolbox, they can still use the fifth wheel ball in the bed with the toolbox ahead so they can maintain storage space. They used Tractor Supply Co., an American retail chain of stores to purchase a toolbox perfectly fitted for their truck.
Running boards are useful after long days out on the farm. They give farmers ease as they tiredly enter into their vehicles. External lighting can be useful, too, for off-roading in the dark. Those can range from bars attached to the top of the vehicle for clearer visibility while driving to smaller lights straddling the side of the vehicle for noticeability. If you need a little extra space outside of your box for storage, you can purchase either a cargo trailer or hauler, the former being enclosed with walls and a roof, the latter being more open. High-pressure, commercial spray rigs can be mounted in enclosed body trucks or on top of your truck bed to spray herbicides and pesticides.
Water Trucks on a Farm
If you live in an area with yearly droughts, you can think about investing in a water truck. They have special tanks, a custom chassis design, a custom mounting apparatus, and pumping equipment that helps you get the water out of the truck quickly and easily. They come in a range of sizes, with the largest able to carry 36,000 liters of water. Many come with off-road tires so you can take them wherever you need them. If you live in an area with yearly snow, you can think about investing in a snow plow. They can reduce hazardous road conditions during snowy and icy winter days, or save a farmer effort if they have a long way to drive.
Box vs. Flatbed
It may be preferable for a farmer to choose a truck with a box instead of a flatbed. Under California law, if you have a flatbed, you'll have to obtain a different license and be subject to pulling into every single weigh station you come across. Even one-ton trucks with regular pickup beds and a trailer hitched behind them are exempt from going through weigh stations. "It will change your lifestyle considerably if you have to pull into every weigh station and meet all the different requirements," Book said. Plus, you would have to pay more taxes on a flatbed.
That's not to say that flatbeds do not have advantages. Oversize loads can be carried with ease on flatbeds, as long as they are strapped in properly. You can customize them with trimmer racks and blower racks to make storage easier. They're cheaper and wear out less quickly than boxes, allowing you to save more in the long haul.
Hitches on Farm Vehicles
A fifth wheel with a collapsible ball and trailer brakes is necessary for hauling heavy loads like animal feed, which can weigh up to a ton. When you come up on a trailer that you're going to use for bumper towing, you don't always know what you'll be up against with regard to the height and weight of the tongue. A sturdy and versatile setup will allow you to lower the whole arm to facilitate flexible ball movement.
A Companion fifth wheel hitch, for instance, is engineered to eliminate sloppiness. It attaches to your ball under-bed mounting systems so you can pull a fifth-wheel or gooseneck hitch with the same system. The Companion is easy to install and remove without sacrificing sturdiness. A gooseneck hitch is normally used for industrial trailers, while a fifth wheel hitch is for recreational use. A gooseneck hitch looks like a ball mount but is welded or mounted on a rail in the truck bed. A fifth wheel hitch connects to a trailer with a downward-facing pin, along with a plate that rests on top of the fifth wheel hitch plate.
Published on: August 15, 2019
NEXT ARTICLE
A Farmer Explains why they are a "Ford Household"