Fleet Management: Five Ways to Make your Contractor Business More Efficient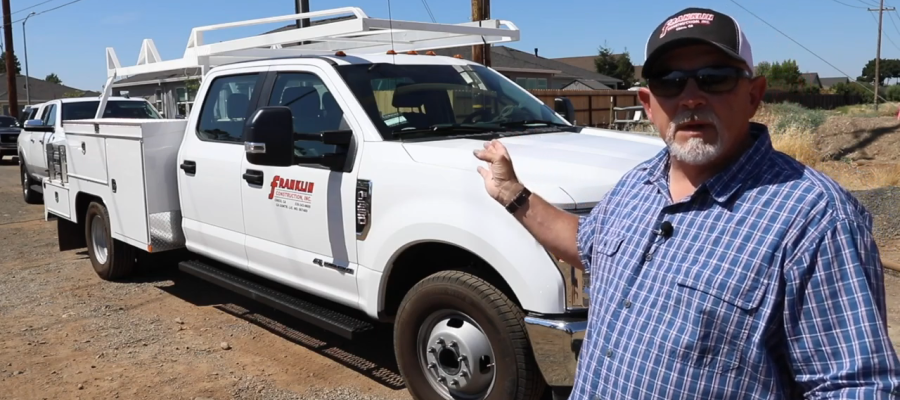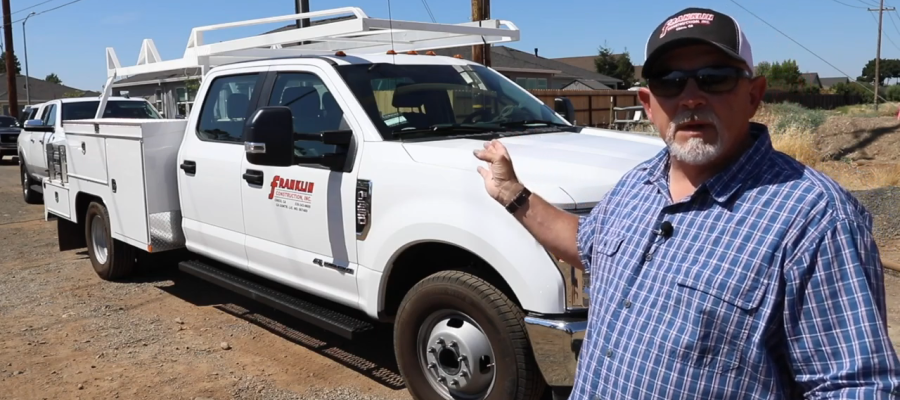 Fleet Management: Five Ways to Make your Contractor Business More Efficient
Share
LinkedIn
Facebook
Email
Copy Link
In today's construction climate, the phrase "pressed for time" could not be more understated. According to the Bureau of Labor Statistics, the cost of time in the construction industry has increased significantly. Between 2009 and 2019, the cost of time increased by a daily average of $46.03 per person, per day.
Though efficiency and attention to detail in business are well-known necessities, it is often difficult to start putting the plans and systems in place. Here are five essential ways to make your contractor business more efficient using your fleet vehicles.
GPS tracking provides data to help reduce costs with route analysis and service schedules.

Track the health and reduce downtime of your fleet using service records software.

A mobile office helps with organization of job sites, paper work, and increased efficiency.

Enclosed equipment trailers allow secure and safe storage of tools or other materials on site.

Get involved in the day-to-day operations by leaving the office.
1. Fleet GPS Tracking and Visibility
GPS tracking is just one of the many ways that businesses are using data to reduce costs. Peter Bates, President of Weaver Bros Construction Co in New Hampshire explained that they are using GPS tracking more and more.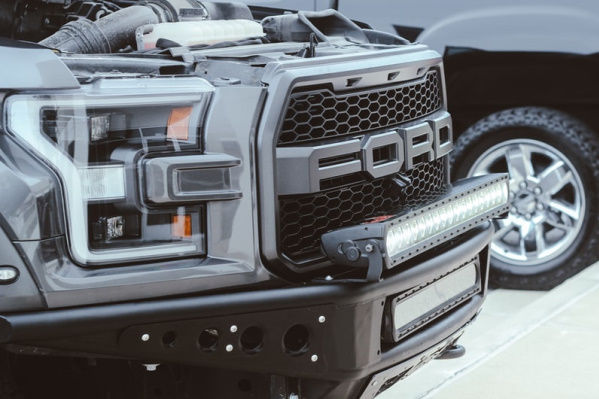 "We utilize GPS software to make job costing more accurate, verify cycle times on material deliveries, and make improvements and adjustments to chosen delivery routes."
The Weaver Bros Shop Manager, Tony Salera, provides another perspective.
"We decided to implement GPS tracking because of Weaver Bros' growth and to keep up with the evolving [Contracting] industry. Our vehicles' service schedules are more accurate and easier to track with GPS."
GPS tracking proved a fruitful investment for Weaver Bros and will continue to help them track hours, mileage, and fuel efficiency across their vehicle fleet. The Weaver Bros company is convinced the upfront cost is certainly worth the investment. The proactive nature of a GPS tracking system reduces idle time, frees up schedules, and can ultimately save money.
2. Fleet Maintenance and Scheduled Service
Full visibility of your fleet's maintenance is second to none when it comes to preventing downtime and becoming more efficient. That said, what methods actually beef up your bottom line? A great starting point is to choose software that can record your vehicles' service and mileage from anywhere.
Rian White, a key member of the project management team at Weaver Bros., explained the service process they work with that had a direct impact on cost and time savings: "We track service records via Fleetwatcher, our telematics and service recording system, to minimize idle time and maintain accurate records of service. This also helps us plan out jobs where we know certain vehicles will need service."
Tony Salera also recounted the improvements he has seen since implementing Fleetwatcher. "We have seen improvements to our hours, services, and delivery statistics by focusing on our routes for deliveries and the staggering of delivery timing to become more efficient."
The general consensus is that all businesses who use work trucks, whether light or heavy-duty, need to maintain focus on the service of those vehicles. The staff at Weaver Bros and their commitment to reducing downtime on their vehicles and jobs can be measured by their continued growth within the general contracting industry on the East Coast.
3. Job Sites... Another Day at the Office
You've got paperwork scattered about the front seat of your truck. Blueprints, invoices, that change order your super gave you a week ago that still hasn't been turned in to the Accounting Department. In the contracting business, the little stuff adds up. The small, seemingly insignificant details that get missed due to losing paperwork or referring to outdated blueprint revisions can hinder even the most regarded businesses. A key method to counteract disorganization is to set up mobile offices on your job sites.
Peter Bates states:"We have mobile offices and equipment trailers on every job. This allows us a central hub to meet at, record job progress, and provide direct supervisory communication to the home office."
Taking steps to ensure that there is a focused meeting point on your job sites will take your business to the next level. As much as a personal truck may be the tried and true "mobile office," a job site trailer or office can pay dividends in organization. Mobile offices serve beyond the proverbial "junk drawer" of the job site. They are your command center, your first line in practical communication.
4. Equipment Storage and Organization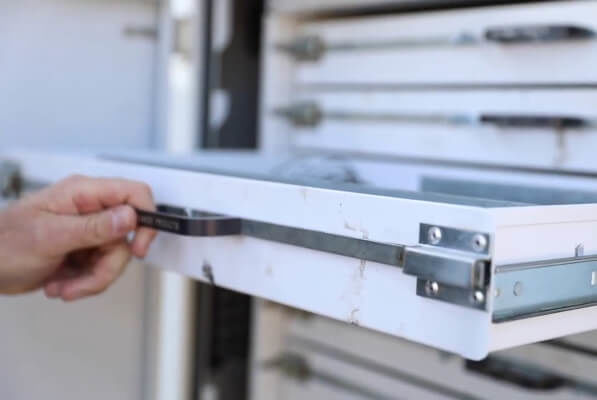 A job site may start out organized and methodical, but the progression from phase to phase can work against efforts to maintain organization.
Equipment trailers are great additions to any job site for a number of reasons. For one, enclosed equipment trailers come with security measures to allow tools and supplies to be left on site. The nature of arriving to a worksite and having your materials prepped and still ready from the day before cuts down on idle and prep time. Additionally, equipment trailers are customizable and work for you as you see fit.
Adding storage compartments, like those from Ranger , is a must for preventing heaps of supplies, tools, and random sundries from "walking" off the job site. In theory, the idea is easy to implement but discipline and maintaining the organization of your equipment breeds efficiency. The vertical organization and a wide variety of storage compartment options provide a quick and easy method for storing and locating the tools you need on a daily basis.
5. Making Time for the Details of a Contracting Business
For improving efficiency in a general contracting business, Peter Bates advised that there's no substitute for "direct involvement" in the day-to-day operations of the busienss. "There are times where staying in the office and allowing your business to run can seem appealing, but in order to improve the operation of your business, you must be willing to get involved."
Published on: August 21, 2019
NEXT ARTICLE
Utility Vans – The Hammer or the One Who Swings It?