5 Essentials for Safety and Comfort When Driving a Work Van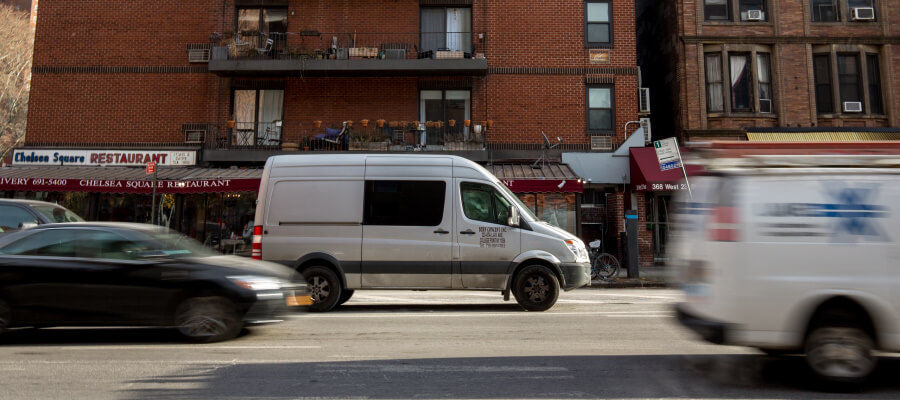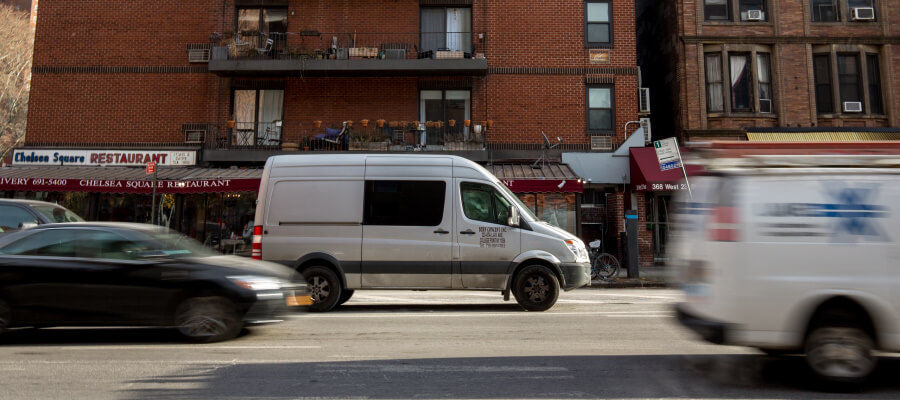 5 Essentials for Safety and Comfort When Driving a Work Van
Share
LinkedIn
Facebook
Email
Copy Link
If you're new driving a commercial vehicle, here are a few essential items to keep in mind. A work van is usually larger and more substantial than a passenger car and is used for different purposes.
Maintain comfort and a healthy posture with any necessary seat adjustments and optional seat covers.

Know the ins and outs of your vehicle and consider a nav system when not included.

Consider the types or sizes of spaces you may be accessing with your work van.

Keep weight in mind: overloading can be harmful to tires, braking ability, and stability.

Your ladder should be secure and kept from protruding as much as possible.
1. The Driver's Seat in a Work Van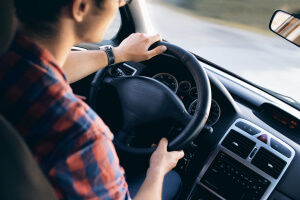 Being comfortable in the driver's seat is very important. You don't want to deal with backaches and drowsiness while driving. A seat that is not adjusted properly can cause several problems such as stress and strain on your neck, legs, and arms.
The first thing is to adjust the seat forward or backward so you are able to fully press gas and brake pedals. (You may be sharing the driver's seat with other drivers.) Adjust the rear and side-view mirrors so you are can see vehicles coming up on you from the side or from behind.
As a tip: Seat covers are a good option for protecting seats from spills and stains. There are washable options that can be easily removed and put into the washing machine. They also provide insulation from hot seats in the summer.
2. Work Van: Controls and Features
This is might be a "no-brainer," but familiarize yourself with the dashboard functions. It helps to know where the indicators, headlights, hazards, and wipers are. Finding where the controls are and familiarizing yourself with the features will enable you to drive more confidently.
An in-dash navigation system that provides turn-by-turn directions makes it easier to keep your eyes on the road rather than on a map or printed directions. Consider a separate GPS unit if a nav system isn't available in the truck you're looking to purchase.
Headlights are an important safety component on your van. They are not only critical to driving in the dark but can be used to improve visibility in poor weather conditions. Be sure you are aware of headlight control placement and what the different settings do. It is also important to know where your hazard lights are.
3. Dimensions of the Work Van
When driving, keep in mind the van's dimensions. Some things to keep in mind while on the road.
How tall is the working van?
Is the van long-wheelbase or just the standard?
Are there height restrictions in the areas you cover?
What is the weight?
How wide is your van?
Knowing the height and width of your work van will be beneficial if you come upon a height clearance limitation, or need to drive through a narrow alley or roadway.
4. Payload or Additional Weight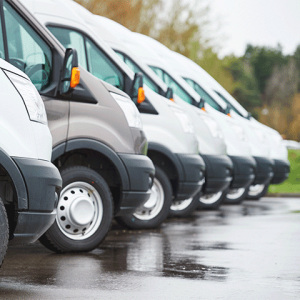 Space management and vehicle-load plays a significant role in driving. As a van driver, you need to stay within the weight limits when you're driving so you don't overload it. With the model number, you can confirm this online or with the owner's manual. Pay attention to your van's cargo, tire weight limits, tire pressure, and alignment.
Weight also plays a significant role because vans are made to transport goods or people, while cars are made for the average family. When driving your van be sure to brake sooner and be on the lookout for cars.
To ensure items do not move around and become damaged, keep the heavy items on the lower level and secure them with tie downs or bungee cords. This will also keep moving items from destabilizing your van.
5. Tall Ladder Racks on Vans
Ladder racks are a key item for getting the job done. The height of ladder racks needs to be taken into account before driving a work van. Make sure ladders and ladder racks are securely fastened before each trip. Check to see if the ladder is hanging out too far past the length or width of your van.
When driving it doesn't hurt to take into consideration the height of your van. Make sure to stay clear of objects like trees and branches that way you mitigate your risk of damaging your ladder rack.
A final tip... The final driving tip is to make a difference in road safety. Be friendly, patient and practice patience when driving. Be aware of other drivers on the road. Avoid aggressive and inattentive driving tendencies. Keeping courteous driving behaviors in mind can make you not only a professional driver but a safe one as well.
Published on: August 15, 2019
PREVIOUS ARTICLE
5 Features Telecom Contractors Need When Choosing a Work Vehicle
NEXT ARTICLE
Take a Tour of an Experienced HVAC Contractor's Fleet