4 Options for your Mobile Glass Repair Fleet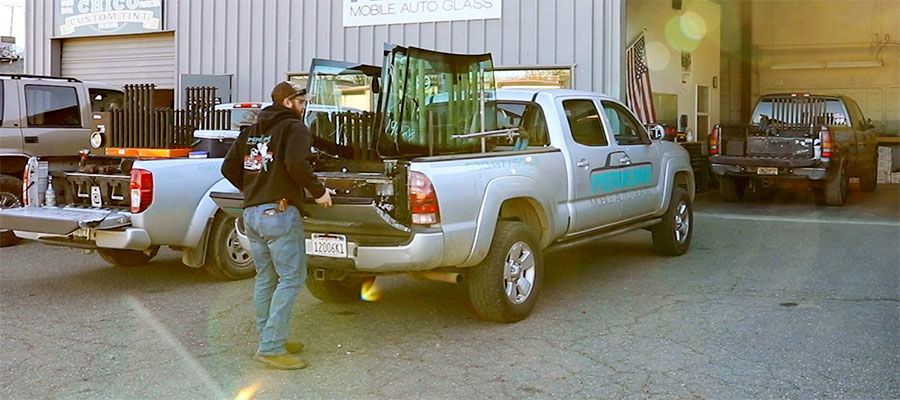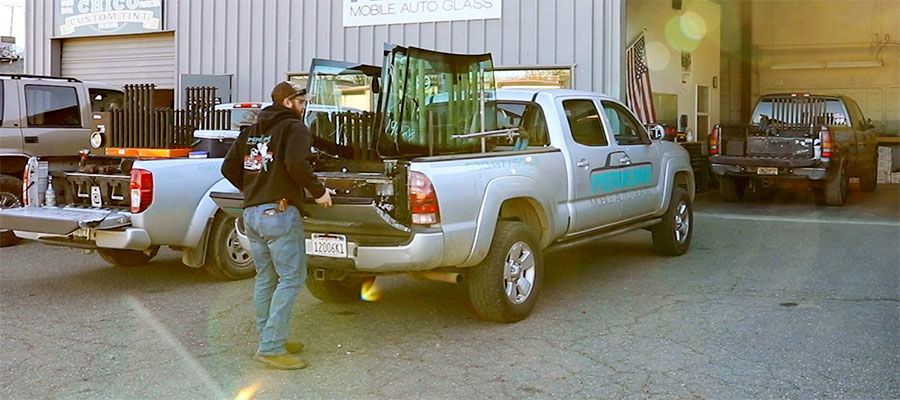 4 Options for your Mobile Glass Repair Fleet
Share
LinkedIn
Facebook
Email
Copy Link
If you travel to clients to repair their windshields, your truck is the most important piece of equipment. You need to safely transport multiple pieces of big glass, plus all of your tools—you can't do that with an ordinary vehicle. When looking for a new work vehicle, the first big question is whether you should get a truck or a van. While a van might seem like the safest option for driving around with glass, a truck that's been outfitted with a good glass rack will work just as well.
Trucks can be more versatile than vans in terms of environments and space.

Consider the height of your vehicles for easy access to tools and materials.

A 4-cylinder engine will get better fuel economy, but a 6-cylinder engine will carry more.

Glass racks and drawers will provide safe and organized transport of your glass and equipment.
1. Truck vs. Van for Mobile Glass Repair
To learn more about the best vehicle for a mobile glass repair business, we asked Brad Perkins, a technician at Perkins Mobile Auto Glass. The family-owned business runs a small fleet of four trucks. Trucks are better than vans, "because they don't start smelling like chemicals and they're easier to work out of," Brad says.
"You don't want to retrofit an entire truck then find out that you don't have enough room ." - Brad Perkins, Perkins Mobile Auto Glass
When the Perkins were starting out, they debated between using high-roof vans instead of pickup trucks. But as Brad pointed out, they often have to meet clients in tight spaces such as parking structures, where height clearance is limited. "Trucks are the most versatile way to do auto glass that we've found," says Brad.
A Toyota Tacoma (with a 4-door crew cab and long bed) and similar trucks are a good option. Having a bigger cab and bed allows you to bring more glass and more technicians to big projects. Not every client will need just one windshield repaired. If a fleet of vehicles is damaged by hail, you want to be able to haul multiple windshields to the site. "You don't want to retrofit an entire truck then find out that you don't have enough room," says Brad.
2. Work Truck Working Height
Since the truck will be your primary work station in the mobile auto glass business, you want to think about how it will feel to get in and out of it all day long, day after day. Brad says that he wishes his truck was a little lower. Having extra clearance off the ground isn't as important as having easy access to your tools. When you're working out of the bed of the truck all day, it's better on your back for everything to be positioned at a good height.
3. Choosing a 4 Cylinder or 6 Cylinder Engine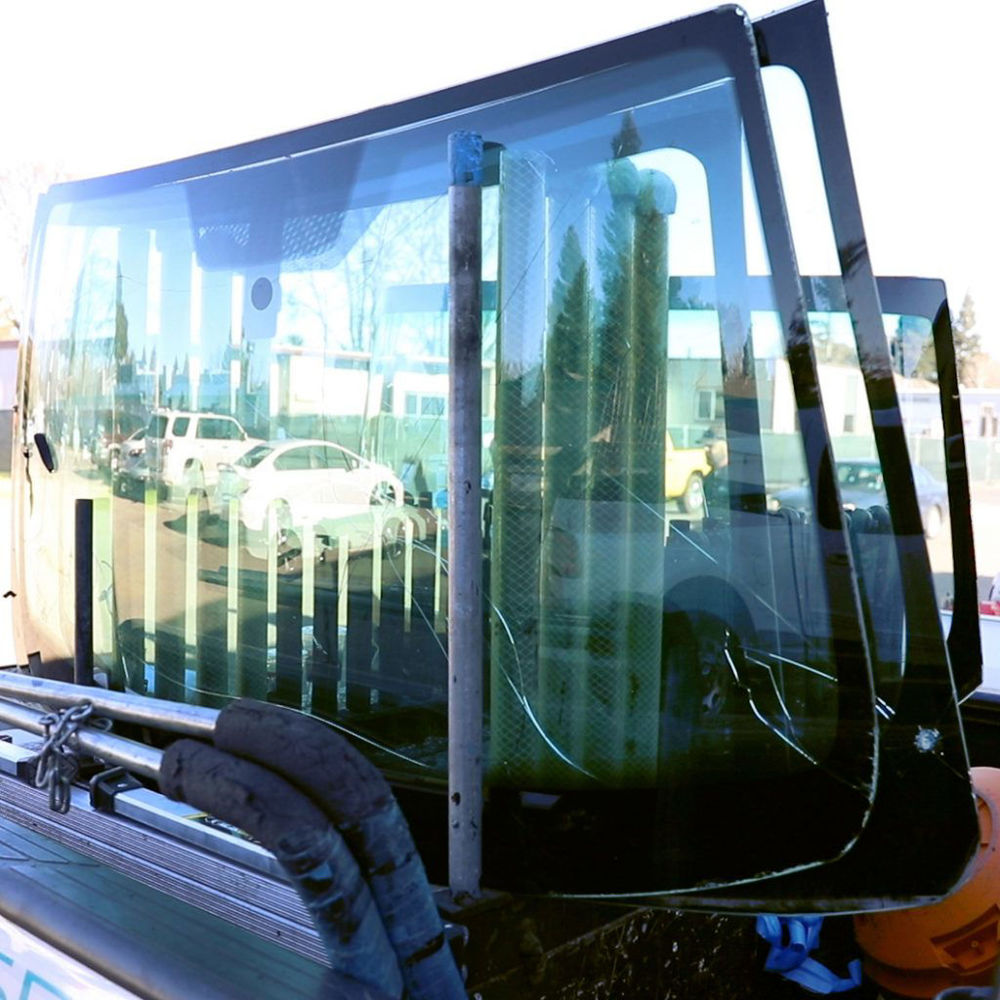 When the bed of your truck is weighted down with a fully-loaded glass rack plus all of your tools, it's going to be heavy. Having a powerful engine will make a big difference. However, there will always be a tradeoff between power and fuel economy. Brad says that the V6 engine is ideal for transporting heavy glass. However, they end up spending more on fuel since they drive about 5,000 miles per month to reach their clients. You will need to factor this extra fuel cost into your budget if you're considering getting a more costly engine.
4. Outfitting Your First Work Truck
Whether you decide to get a truck or a van, you cannot just stack glass in the back and start driving around. However, you don't have to go overboard with a huge glass rack if your business doesn't require it.
These glass racks from GT Tools can hold between 5-14 pieces, and each slot is protected with high-density foam rubber. They're also easy to install in the bed of a truck. And unlike other models, they won't take up all the space in the bed of the truck. After all, replacing windows and windshields doesn't mean just hauling glass, you need space for your specialized equipment, too.
To maximize tool storage space, Brad recommends outfitting your truck with drawers. This keeps everything secure and dry, and it's also easy to access, since all the tools are stored right underneath the glass rack. This Weather Guard pull-out storage drawer is a good choice because it's divided into smaller compartments for small tools like sockets and supplies like urethane windshield adhesive. Another option is bed drawers manufactured by DECKED which pull out at waist height for convenient access. The advantage of having the drawer storage system is that when you close and lock your tailgate, everything is automatically secured. You don't have to worry about anything knocking or bumping into the glass since the glass rack can be installed right on top.
Research to Buy a Mobile Glass Repair Vehicle
Research as you can before purchasing your vehicle will pay off, especially if you are operating a small business with a small fleet. Before you buy anything, you want to visualize the entire layout and how you will outfit your truck to suit your needs.
Your truck will be your shop on wheels, so you want it to be a space that you feel very comfortable working in. Creative customization of your work truck will help you get every inch of storage space so you can keep your business on the road.
Published on: August 16, 2019
NEXT ARTICLE
Spacious Trucks for a Small Mobile Auto Glass Repair Business