3 Important Accessories for Yard Maintenance Companies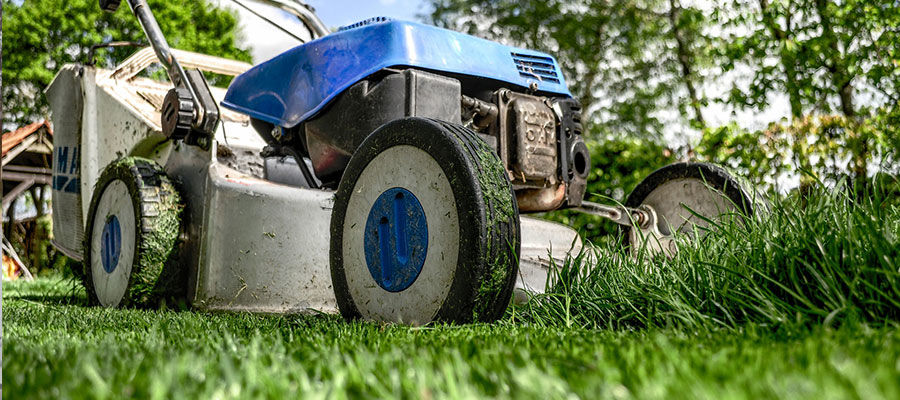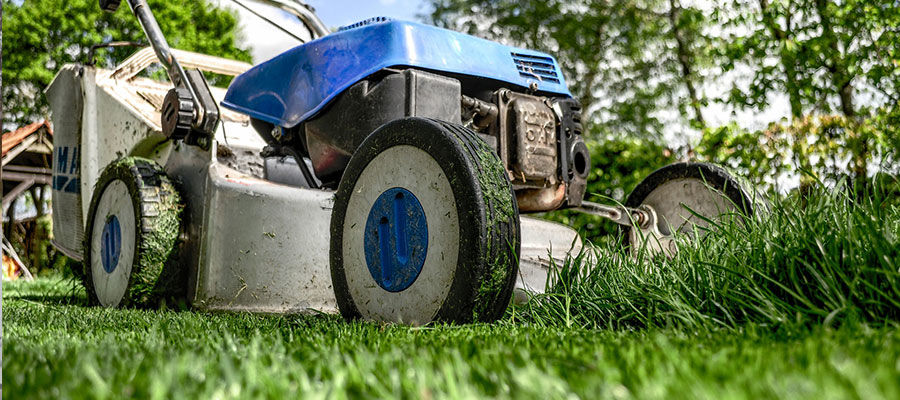 3 Important Accessories for Yard Maintenance Companies
Share
LinkedIn
Facebook
Email
Copy Link
A yard maintenance company offers services of mowing, trimming, and edging the grass. Whether a start-up entrepreneur or an established business, here are three important accessories (and a bonus tip!) for your yard maintenance company.
Single and double-axle, or "tandem", trailers come in Basic, Standard and Deluxe models.

A box truck with a ramp can be useful for transporting things like large equipment and trees/plants.

The box truck also offers protection and security with concealment and a locking door.

Side dump and dump truck trailers can work great for tight spaces and fairly large loads.
1. Landscaping Trailer
There are several types of trailers that are used by landscapers. The most common are utility, dump and flatbed trailers. For landscapers needing a trailer to haul equipment Kaufman Trailers offers two styles of "landscape" trailers—single and double axle.
The single axle is a basic trailer that is built to carry the equipment for small crews, solo landscapers, or even a teen's summer job. There are two available widths for the basic trailer—60 inches and 77 inches and four available lengths—8 foot, 10 foot, 12 foot, and 14 foot. This trailer has only one axle and up to 2,000 GVWR to ensure its safety; it is only recommended for one smaller mower and basic lawn equipment. Other admirable features of this trailer are its four-foot mesh gate for loading and unloading, top railing, and a flat wood floor.
Upgraded versions of the single axle trailer are the Standard and Deluxe models. These versions of Kaufman Trailers use above the industry average heavy duty 3" x 3" x 3/16" frame. A full-width angle iron landscape gate is included in both models. However, the deluxe model has an upgraded spring assisted gate included.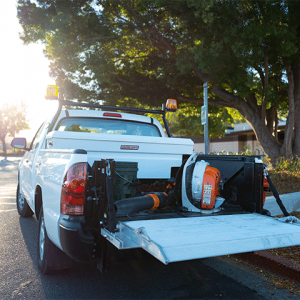 Steps in front and behind the fenders are also included on the upgraded versions with the Deluxe models donning premium radial tires and a sealed wiring harness.
Depending on budget and size needed, these trailers are a perfect option for yard maintenance crews to haul materials and equipment need for each job.
On the other hand, the double axle or "tandem" trailer is a more moderate upgrade from the single axle. Like the single axle, the tandem trailer also has three options: basic, standard, and deluxe.
The GVWR for the basic version of the tandem trailer is 6,500, and this limit increases with the deluxe version, which caps at 17,000 pounds. Standard lengths for both versions are 16, feet, 18 feet, and 20 feet.
The deluxe tandem trailer is a perfect option for crews that need to do additional services that require heavier equipment. This trailer has the carrying capabilities of 17,000 GVWR and is available in lengths up to 32 feet. It is also equipped with a spring assisted, heavy duty, split landscape gate perfect for loading and carrying a skid steer or other heavier equipment.
The deluxe package also features radial tires, heavy duty frame upgrades, a drop foot jack, and a lockable toolbox.
2. Ramps for Box Trucks
If you have a box truck to transport mature, shrubs, trees, or equipment, you may be using a box truck, perhaps one of the Isuzu vehicles. Celebrating 35 years of trucks in America, Isuzu is a high competitor in box trucks and work great with loading ramps. They were ranked the honorary title, "America's #1 Selling Low Cab Forward Truck since 1986."
The Chevy low cab forward is very similar to the Isuzu box truck and is also a good option if you're looking to keep tools, plants and other materials protected from the elements or out of view. One advantage of a box truck over an open landscaping trailer is security. By having a door that closes and locks, it often helps deter theft.
3. Landscape Dump Trailers
SmithCo Manufacturing has plenty of options for side dump trucks and dump truck trailer attachments. One of the best choices for a smaller landscaping business would be the SX1 Single Axle Side Dump Trailer attachment. The model S1-2317 is a shorter, single axle side-dump. This is good for maneuvering through tight spaces while carrying a decent load.
Dump trailer measurements:
Length: 22' 2
Tub length: 17'
Width: 102"
Height: 8' 2" at tub side. 9' 4" at the center.
One of the better options for a larger landscaping company would be the SX5 model. This is one of the larger side dump opportunities they offer, with five axles, this can make big hauls seem easier than ever for those huge landscaping contracts.
Dump trailer measurements:
Length: 45' 4"
Tub length: 36'
Width: 102"
Height: 8' 2" at tub side, 9' 4" at the center.
Bonus "Truck Tip:" Crew Cab Vehicles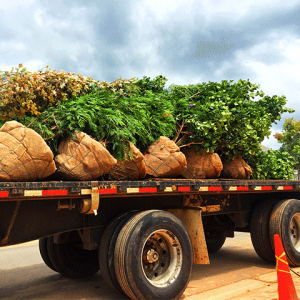 No discussion of accessories for a landscaping business would be complete without mentioning how you get a crew to the work site. Beaver Brother Landscaping in Kannapolis, NC, is a family-owned landscaping company consisting of a father and three sons and has been in business for over 20 years. Recently the family decided to trade their Ram Crew Cab Dually with an open gooseneck landscaping trailer in for an Isuzu N-Series Crew Cab gas truck.
"When we started the boys were smaller, today they are three grown men plus me. This Isuzu accommodates us all comfortably. But the biggest advantage of the Isuzu over the Dodge," states Ronald Beaver, "the Isuzu is so much easier to maneuver in tight neighborhoods. Sometimes it gets scary trying to maneuver a dually with a gooseneck trailer in tight places."
Yard maintenance companies offer many services to their customers. It is never too soon or too late to take into consideration which vehicles are best to keep the business operating effectively and economically.
Published on: August 16, 2019
PREVIOUS ARTICLE
Challenges and Solutions for Managing a Fleet During COVID-19 | Linxup GPS